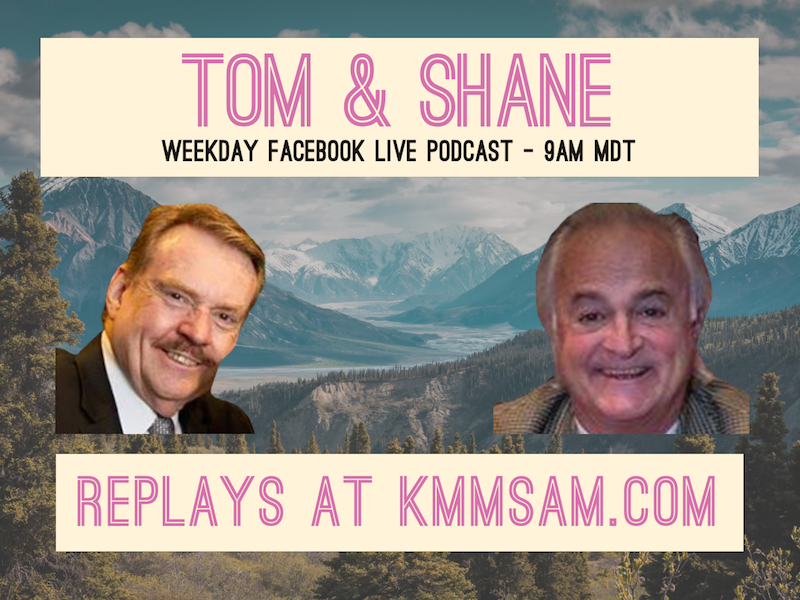 Tom and Shane are live on the air every Saturday 8am to 11am Mountain Time at KMMSAM.COM. Plus Facebook Live Podcast Every Weekday at 9AM Mountain Time.

Guest Money Guru Mike McCormick - 
Today's Topics: Latest News: Federal Officials looking at four major banks for money laundering, S&P 500 erases 2020 gains, tumbles into correction as economic worries mount, Dow tumbles 525 points as Fed officials call for more stimulus from Congress, Sales of new homes surge 4.8% in August, Global stocks drop and the dollar rises after the Fed warns the US economic recovery will stall without further stimulus, Trump may have chosen a Supreme Court justice over the stock market, Boosted unemployment benefits didn't incentivize Americans to stay jobless, Fed study shows, The US is facing a dollar collapse by the end of 2021 and over a 50% chance of double-dip recession, Tesla, Ford, and Mercedes-Benz are suing the Trump administration over tariffs on Chinese car parts, Bankrupt Pizza Hut megafranchisee says it should be able to sell its 900 locations to rivals like Domino's or Papa John's, in a potentially massive blow to the chain and Much MORE!!
Tom and Shane Facebook Live Moving to 9AM MDT Tues. Sept 8th.
You can still use the text line 406-478-8298 or our AM 1450 KMMS App to ask questions or to make comments during the podcast.