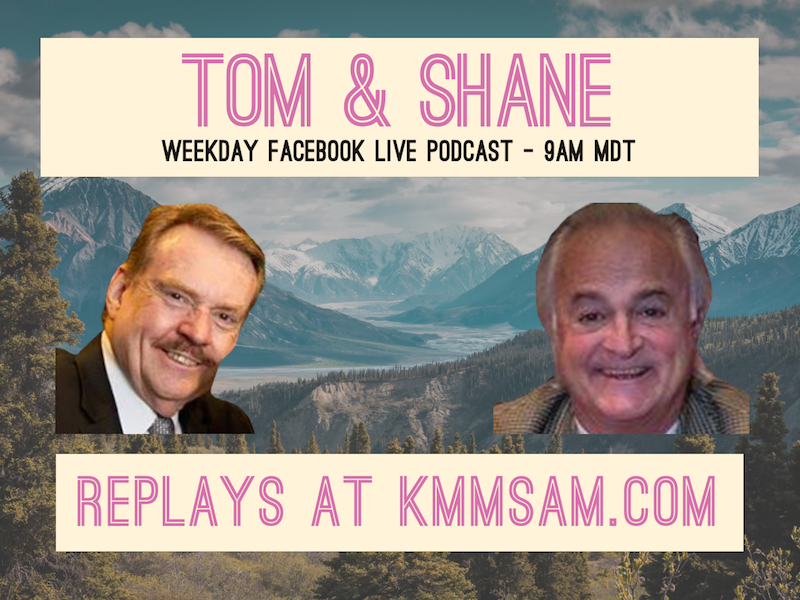 Tom and Shane are live on the air every Saturday 8am to 11am Mountain Time at KMMSAM.COM. Plus Facebook Live Podcast Every Weekday at 9AM Mountain Time.

Today's Topics: Today's Topics: TOP STORY: Senate GOP plans vote on Trump's court pick before election, Ruth Ginsburg's flag-draped casket arrives at Supreme Court, Romney OKs voting on court nominee, all but assures approval, Roe v. Wade and Democrats, Johnson & Johnson begins phase 3 trial of single-shot COVID-19 vaccine, Cindy McCain endorses Biden: He 'stands up for our values as a nation,' House approves stopgap measure to avoid shutdown, Kentucky city prepares for Breonna Taylor announcement and Much More!!
Tom and Shane Facebook Live Moving to 9AM MDT Tues. Sept 8th.
You can still use the text line 406-478-8298 or our AM 1450 KMMS App to ask questions or to make comments during the podcast.