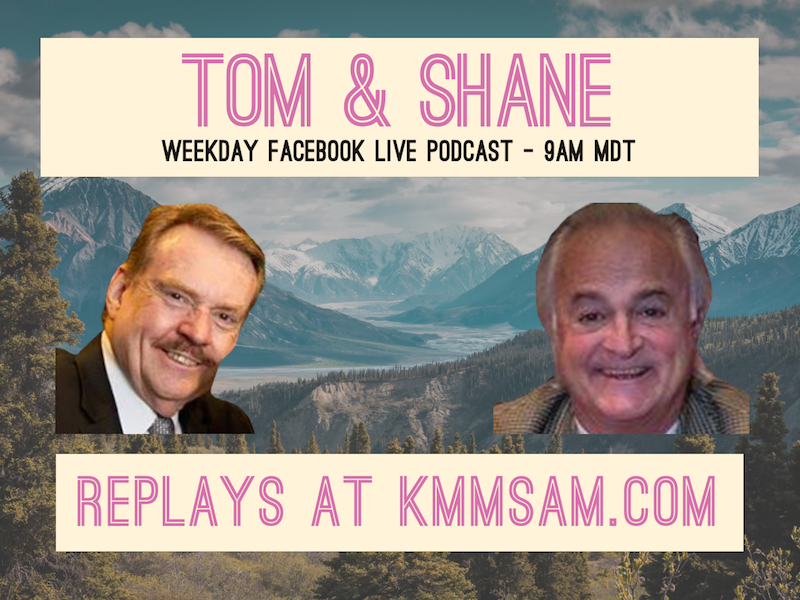 Tom and Shane are live on the air every Saturday 8am to 11am Mountain Time at KMMSAM.COM. Plus Facebook Live Podcast Every Weekday at 9AM Mountain Time.

Today's Topics: Today's Topics: TOP STORY: Will Justice Ginsburg be replaced before the election, Trump to Pick SCOUS Nominee on Saturday, Arizona Election Could Be a Problem For Trump, Romney OKs voting on court nominee, all but assures approval, Ruth Bader Ginsburg to become 1st woman to lie in state at the Capitol, Ginsburg Last Words, Reuters/Ipsos poll: Biden ahead in Wisconsin, tighter race in Pennsylvania, U.S. passes 200,000 COVID-19 deaths as Trump downplays impact, Tropical Storm Beta makes landfall in Texas, Shane's Market Update and Much More!
Tom and Shane Facebook Live Moving to 9AM MDT Tues. Sept 8th.
You can still use the text line 406-478-8298 or our AM 1450 KMMS App to ask questions or to make comments during the podcast.