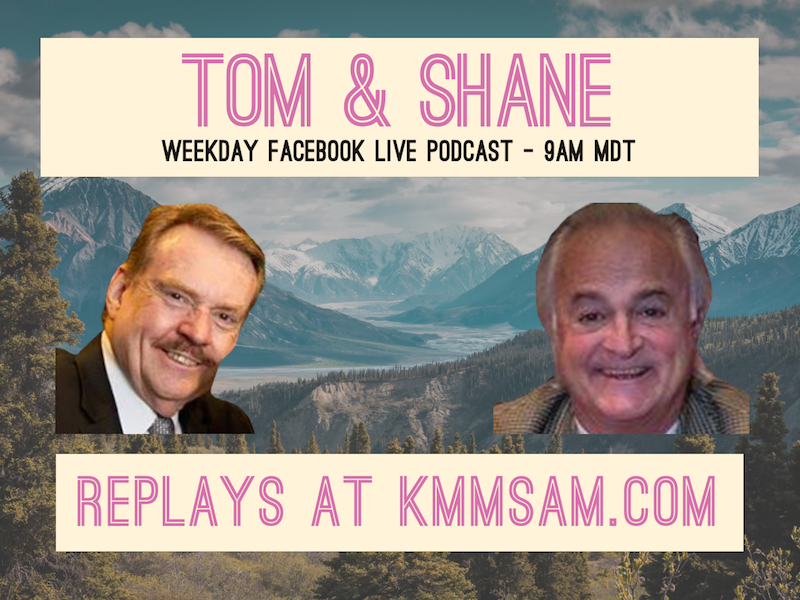 Tom and Shane are live on the air every Saturday 8am to 11am Mountain Time at KMMSAM.COM. Plus Facebook Live Podcast Every Weekday at 9AM Mountain Time.

Today's Topics: Today's Topics: TOP STORY: Ginsburg and The Election, Republicans push to quickly fill Ginsburg's Supreme Court seat, CDC says coronavirus can spread through the air in new guidance, Biden has $141 million cash lead over Trump, campaign finance filings show, TikTok and Oracle SALE OK'D, Shane's Market Update and Much More!!
Tom and Shane Facebook Live Moving to 9AM MDT Tues. Sept 8th.
You can still use the text line 406-478-8298 or our AM 1450 KMMS App to ask questions or to make comments during the podcast.