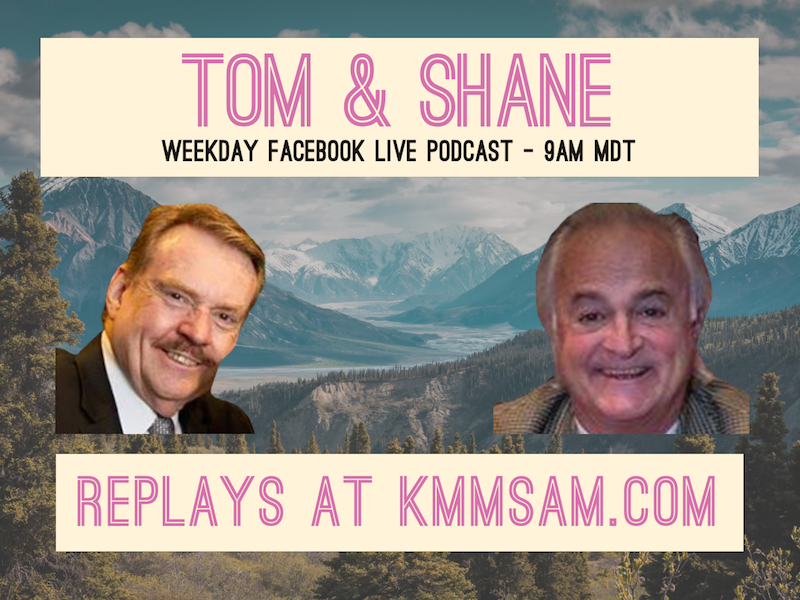 Tom and Shane are live on the air every Saturday 8am to 11am Mountain Time at KMMSAM.COM. Plus Facebook Live Podcast Every Weekday at 9AM Mountain Time.
Special Guest: Money Guru Mike McCormick.
Today's Topics: TOP STORY: Federal Reserve sees interest rates near zero through 2023, perhaps longer. 30 yr Mortgage 2.87%, Snowflake's stock can double from current levels if the cloud-data platform outshines top rival Oracle, strategist says, US weekly unemployment jobless claims decline to 860,000 amid signs of economic recovery, TikTok Sale and Oracle, Sorrento Therapeutics soars 44% after FDA green-lights COVID-19 antibody trial, Kodak admits to poor handling of CEO stock grants prior to announcing its $765 million government loan, and MUCH, MUCH, MORE!!
Tom and Shane Facebook Live Moving to 9AM MDT Tues. Sept 8th.
You can still use the text line 406-478-8298 or our AM 1450 KMMS App to ask questions or to make comments during the podcast.