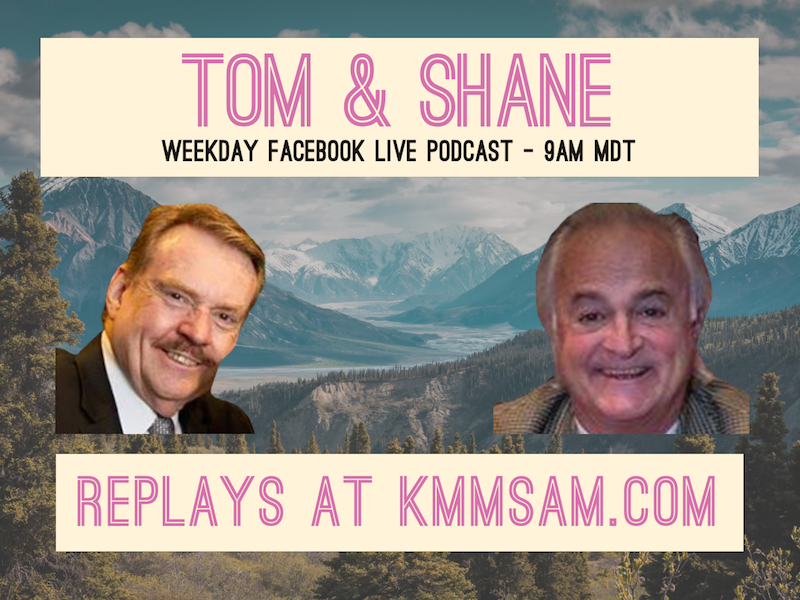 Tom and Shane are live on the air every Saturday 8am to 11am Mountain Time at KMMSAM.COM. Plus Facebook Live Podcast Every Weekday at 9AM Mountain Time.
Today's Topics: TOP STORY: Chinese Scientist Says: Covid-19 Manmade in Wuhan Lab, Israel, Bahrain, UAE sign historic diplomatic agreements at White House, Biden narrowly leads Trump in Wisconsin, ties him on crime and safety, US outlines sweeping plan to provide free COVID-19 vaccines, Pelosi promises further stimulus measures before November election, Hurricane Sally makes landfall in Alabama as slow-moving Category 2, Report finds global economic outlook not as bad as expected, and MUCH MORE!!
Tom and Shane Facebook Live Moving to 9AM MDT Tues. Sept 8th.
You can still use the text line 406-478-8298 or our AM 1450 KMMS App to ask questions or to make comments during the podcast.