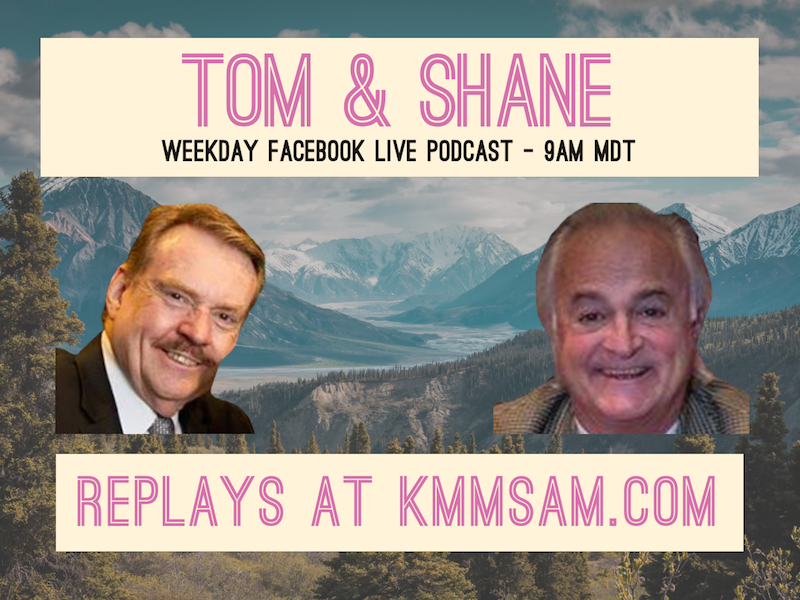 Tom and Shane are live on the air every Saturday 8am to 11am Mountain Time at KMMSAM.COM. Plus Facebook Live Podcast Every Weekday at 9AM Mountain Time.
Today's Topics: TOP STORY: BLM says, "Cops should allow themselves to be shot or stabbed by minorities," LA Sheriff asks Lebron James to Put up or Shut Up and match reward for shooter of ambushed cops, Trump defies virus rules as 'peaceful protest' rallies grow, Trump Blames West Coast Fires on Forest Mismanagement, Rosa Parks' home displayed in Italy as US race tensions rise, and MUCH MORE!!
Tom and Shane Facebook Live Moving to 9AM MDT Tues. Sept 8th.
You can still use the text line 406-478-8298 or our AM 1450 KMMS App to ask questions or to make comments during the podcast.