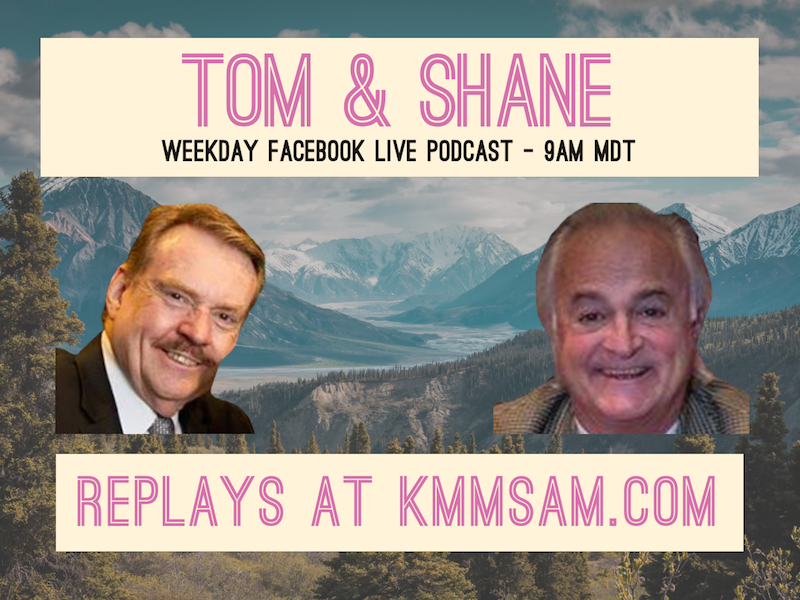 Tom and Shane are live on the air every Saturday 8am to 11am Mountain Time at KMMSAM.COM. Plus Facebook Live Podcast Every Weekday at 9AM Mountain Time.
Today's Topics: Lots of fun topics, calls and texts this morning. The resignation of Bozeman Mayor Chris Mehl, the rising cost of equipment for farmers, anti-marijuana group opposing legalization on the November ballot, Republicans want Green Party back on the ballot, varying viewpoints on mail in ballots in Montana and elsewhere. Tom gives his plan on how the Democrats could defeat Trump, Portland is outlawing facial recognition, wildfires in California, Oregon and Washington bringing lots of smoke to our area this weekend, four arrested for starting fires in different states, fake news about Pelosi opposing military ballots, Gallatin update on Covid-19 numbers, did Trump call veterans suckers, and much more.
Tom and Shane Facebook Live Moving to 9AM MDT Tues. Sept 8th.
You can still use the text line 406-478-8298 or our AM 1450 KMMS App to ask questions or to make comments during the podcast.