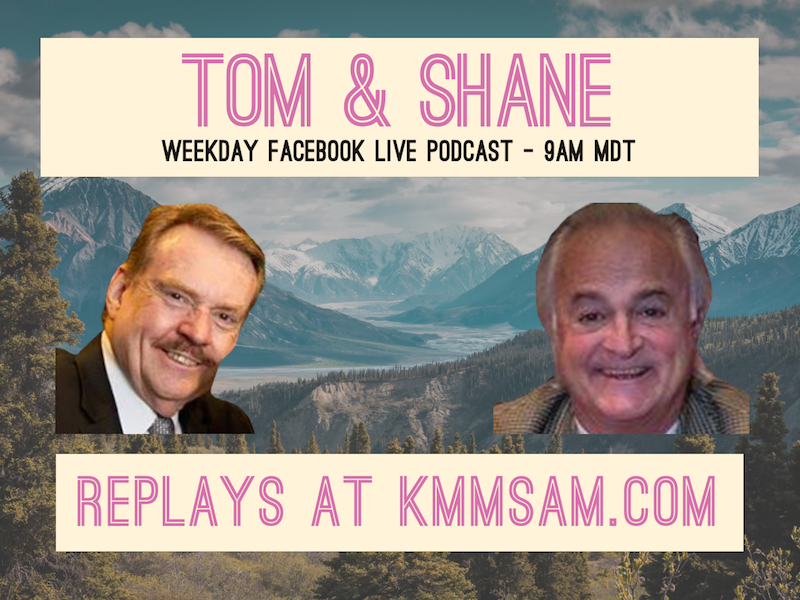 Tom and Shane are live on the air every Saturday 8am to 11am Mountain Time at KMMSAM.COM. Plus Facebook Live Podcast Every Weekday at 9AM Mountain Time.
Today's Topics: Shane on his way to twin towers on 9/11 - Get the full story here, Tom's 9/11 memories, U.S. marks 9/11 anniversary in ceremonies altered by pandemic, Judges block Trump order to exclude illegal aliens from 2020 census, Portland to ban facial recognition of looters and rioters, Microsoft says hackers have 'stepped up their efforts' to target 2020 election, Minneapolis Ex-cops blame one another, seek own trials in Floyd's death, India, China agree to disengage thousands of border troops, Democrats host NFL Political Rally disguised as football game and MUCH MORE!!
Tom and Shane Facebook Live Moving to 9AM MDT Tues. Sept 8th.
You can still use the text line 406-478-8298 or our AM 1450 KMMS App to ask questions or to make comments during the podcast.