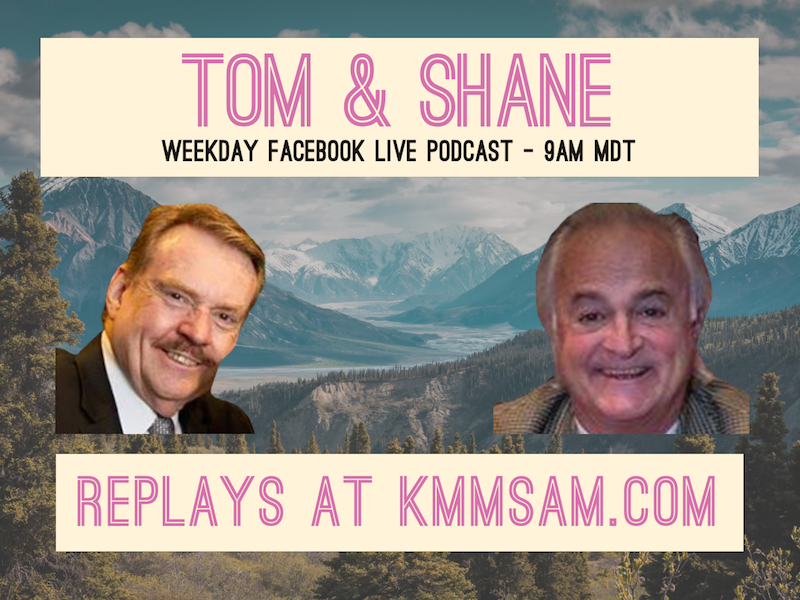 Tom and Shane are live on the air every Saturday 8am to 11am Mountain Time at KMMSAM.COM. Plus Facebook Live Podcast Every Weekday at 9AM Mountain Time.
Special Guest: Money Guru Mike McCormick.
Today's Topics: TOP STORY: Associate Justice Ruth  Bader Ginsburg dead at 87. Most of today's show was on the passing of Ginsburg and whether Trump and the Senate will act before or after the election. Mail in ballots, and lots More. 
Tom and Shane Facebook Live Moving to 9AM MDT Tues. Sept 8th.
You can still use the text line 406-478-8298 or our AM 1450 KMMS App to ask questions or to make comments during the podcast.