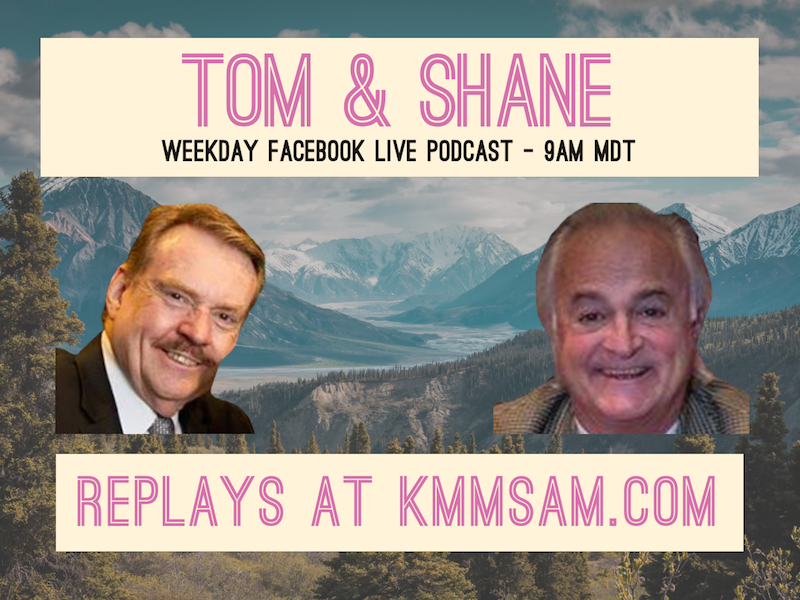 Tom and Shane are live on the air every Saturday 8am to 11am Mountain Time at KMMSAM.COM. Plus Facebook Live Podcast Every Weekday at 2PM Mountain Time.
Today's Topics: TOP STORY: Hydroxychloroquine, Trump and the virus. Shane gave a rant on Anthony Fauci and his various successes and failures over his 50 years in disease study. Is Hydroxychloroquine the answer to the virus? Some listeners think yes others think no. David from San Francisco, a staunch liberal, decided Tom and Shane must favor death panels. He and Shane had a rousing back and forth about Trump, New York virus handling, NY Governor Cuomo, the Javits Center Hospital that was never used and the hospital ship sent to NYC.After that listeners weighed in on the phones and text lines. Good radio today. 
You can still use the text line 406-478-8298 or our AM 1450 KMMS App to ask questions or to make comments during the podcast.