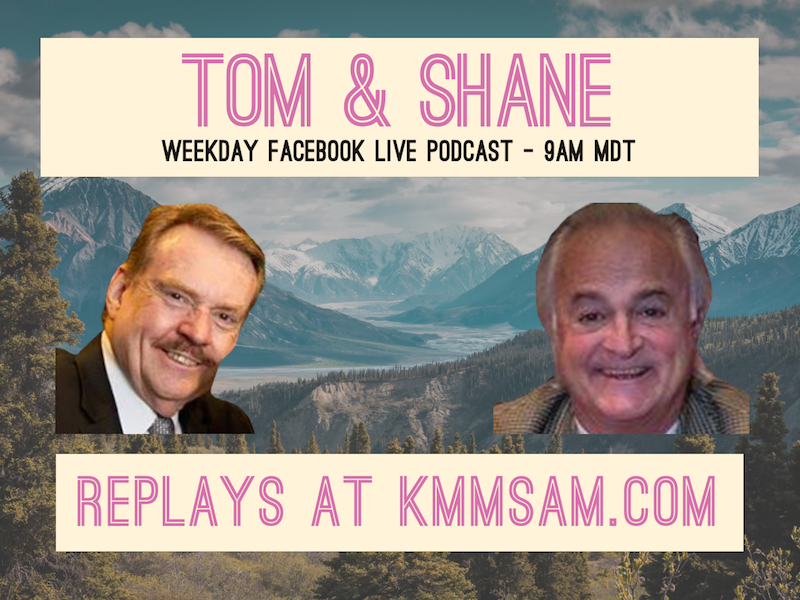 Tom and Shane are live on the air every Saturday 8am to 11am Mountain Time at KMMSAM.COM. Plus Facebook Live Podcast Every Weekday at 2PM Mountain Time.
Today's Topics: TOP STORY: Did Trump Kill Herman Cain? Fauci Can't Condemn Protesters, KKK Members Elected To Congress, Fraud and Mail in Ballots, NBA Kneeling, Black Lives Matter, and NBA China, Teachers Union Demands before returning to classrooms, Authorities arrest Florida teen, alleged 'mastermind' of massive Twitter hack, Court overturns Boston Marathon bomber's death sentence, Ellen DeGeneres Scandal, Census Bureau reportedly moves to end in-person count early, can there be more than 435 member of the House of Representatives, Hong Kong delays election by a year, blames coronavirus, and MORE!!
You can still use the text line 406-478-8298 or our AM 1450 KMMS App to ask questions or to make comments during the podcast.