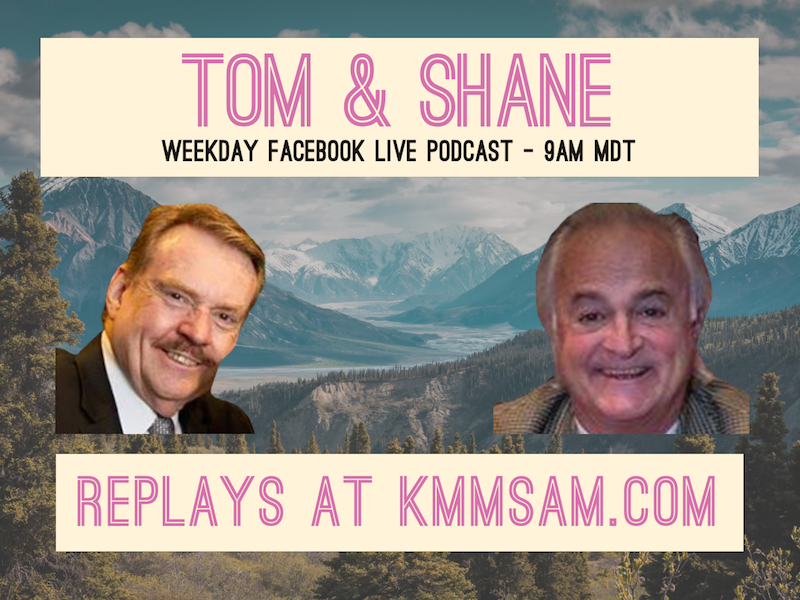 Tom and Shane are live on the air every Saturday 8am to 11am Mountain Time at KMMSAM.COM. Plus Facebook Live Podcast Every Weekday at 2PM Mountain Time.
Today's Topics: TOP STORY: Conservatives tear into big tech CEO'S (Apple, Amazon, Facebook, Google) Trump U-turns on Portland and agrees to phased withdrawal of federal agents, how valuable is the Vice Presidency, Teachers union to support strikes if schools don't reopen safely, States resist mask rules as Midwest increase in virus cases stirs alarm, misinformation on the virus is proving highly contagious, US officials: Russia behind spread of virus disinformation, and man opens fire on mother and son because they 'weren't social distancing.'
You can still use the text line 406-478-8298 or our AM 1450 KMMS App to ask questions or to make comments during the podcast.