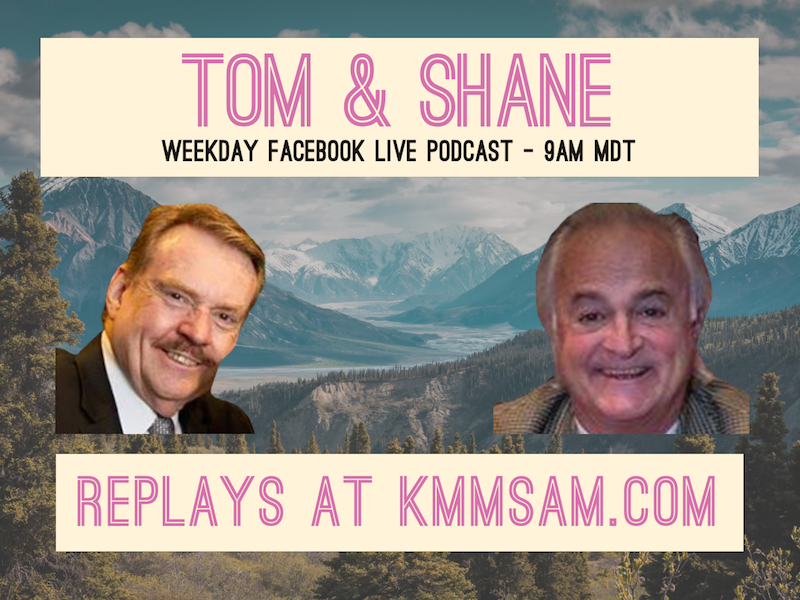 Tom and Shane are live on the air every Saturday 8am to 11am Mountain Time at KMMSAM.COM. Plus Facebook Live Podcast Every Weekday at 2PM Mountain Time.
Today's Topics: TOP STORY: Barr condemns 'rioters' in House testimony, Biden's campaign orders staff to DELETE TikTok from their phones, Democrats, GOP far apart as virus aid talks reach stalemate, Merchants, insurers battle over pandemic coverage of business interruption insurance, under oath, 'We didn't clear the park for a photo-op.' Police chief says, President Trump reportedly sending 100 more federal agents to Portland to protect federal buildings, President Donald Trump will allow 'Dreamers' to renew their DACA protection for a year hoping Congress will act, Kanye West pushes ahead to appear on the New Jersey presidential ballot that could hurt Biden, Head of China CDC gets injected with experimental vaccine - we wonder if it was voluntary?
You can still use the text line 406-478-8298 or our AM 1450 KMMS App to ask questions or to make comments during the podcast.