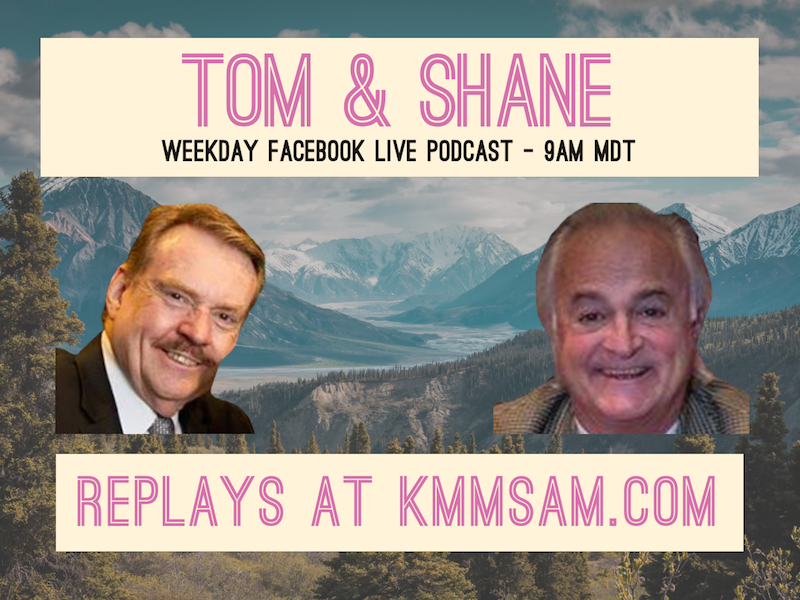 Tom and Shane are live on the air every Saturday 8am to 11am Mountain Time at KMMSAM.COM. Plus Facebook Live Podcast Every Weekday at 2PM Mountain Time. 
Today's Topics: TOP STORY: Not Much Of A News Day, as a sample Fauci throwing out the first pitch was all over the news, no stimulus package from Congress, protests continue in Portland, NY Giants pitcher refused to kneel for Black Lives Matter Movement, Israel Drug Shows Promise, Trump decides to cancel GOP convention.
You can still use the text line 406-478-8298 or our AM 1450 KMMS App to ask questions or to make comments during the podcast.