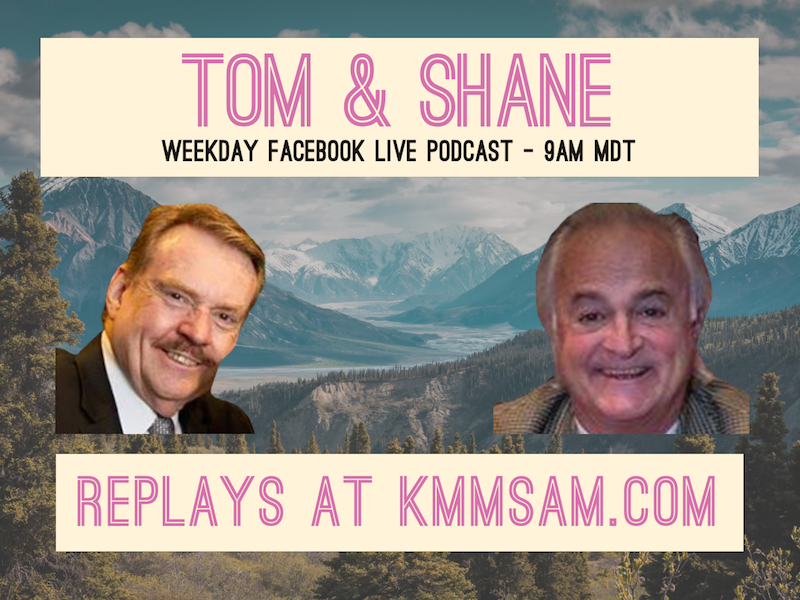 Tom and Shane are live on the air every Saturday 8am to 11am Mountain Time at KMMSAM.COM. Plus Facebook Live Podcast Every Weekday at 2PM Mountain Time. 
Special Guest: Mike McCormick -McCormick Financial Advisors 
Today's Topics: TOP STORY: STUDY SAYS LOCKDOWNS DON'T WORK, Gold and Silver Goes Up: Good or Bad?, why do we have a coin shortage, Shane on FANG (Facebook, Apple, Netflix, Google) stocks along with a spirited discussion on Tesla, major Retail Store Bankruptcies Going Up and other fun stuff.
You can still use the text line 406-478-8298 or our AM 1450 KMMS App to ask questions or to make comments during the podcast.