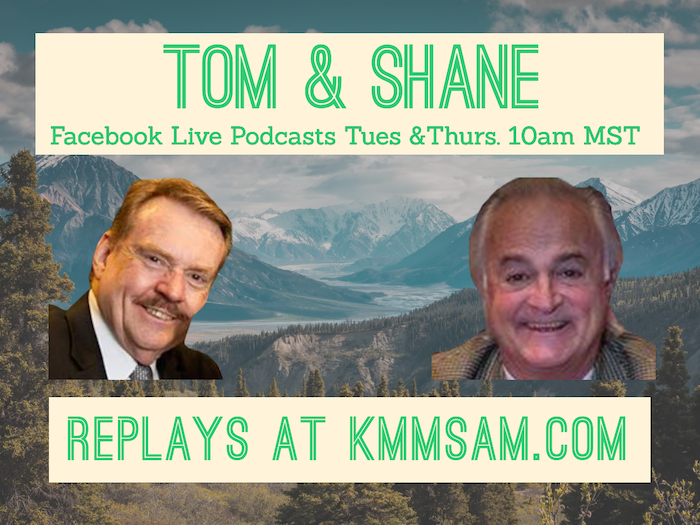 Tom and Shane are live on the air every Saturday 8am to 11am Mountain Time at KMMSAM.COM. Plus Facebook Live Podcast Every Weekday at 2PM Mountain Time. 
Today's Topics: TOP STORY: 15 shot outside Chicago funeral home, three arrested in Best Friends Fishing Trip Murders, fifty-six percent of those polled believe America is a Racist Country, House votes on statues of Confederates in capital and removal of racist chief justice, U.S. tells China to close Houston consulate, California overtakes New York with the highest number of COVID-19 cases, Mandatory mask orders issued in D.C., Ohio, NFL reportedly cancels 2020 preseason, shrinks team rosters, U.S. orders 100 million doses of COVID-19 vaccine, and Governor Cuomo tightens NYC outdoor dining rules.
You can still use the text line 406-478-8298 or our AM 1450 KMMS App to ask questions or to make comments during the podcast.