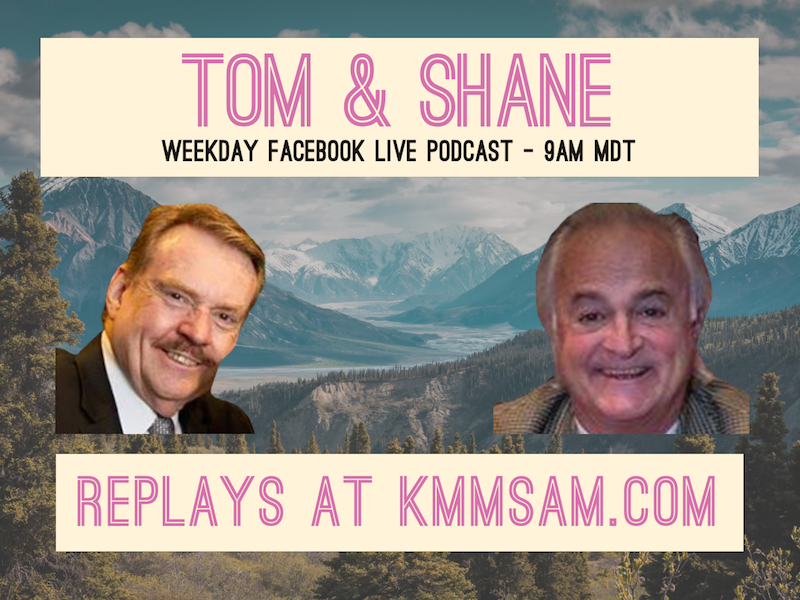 Tom and Shane are live on the air every Saturday 8am to 11am Mountain Time at KMMSAM.COM. Plus Facebook Live Podcast Every Weekday at 2PM Mountain Time.
Our internet went down and the last few minutes of the show were not recorded.
Tom and Shane have never disagreed on this many topics ever.
Today's Topics: TOP STORY: Fox News Sex Scandal Has More New Players Sean Hannity, and Tucker Carlson, Walmart to close on Thanksgiving, more employee bonuses as reward in 'unprecedented' year, Covid-19 Labs to only test those with symptoms of Covid, Swedish doctors, scientists sign op-ed criticizing coronavirus strategy, President resuming virus briefings, Trump excluding those in US illegally from US census, Marijuana tax income and mail in ballots.
You can still use the text line 406-478-8298 or our AM 1450 KMMS App to ask questions or to make comments during the podcast.