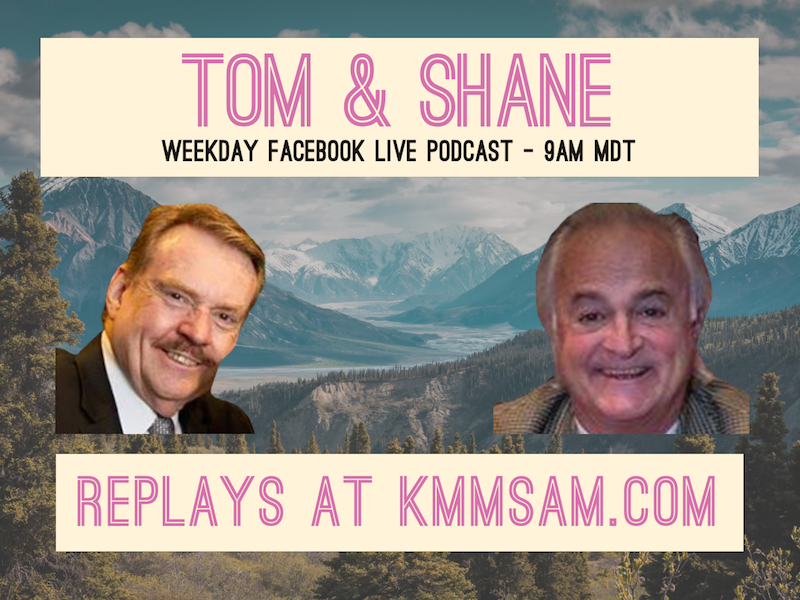 Tom and Shane are live on the air every Saturday 8am to 11am Mountain Time at KMMSAM.COM. Plus Facebook Live Podcast Every Weekday at 2PM Mountain Time.
Today's Topics: TOP STORY: Son of US District Judge Esther Salas killed, husband shot, 38 Montana Sheriffs Say No to enforcing Governor's Mask Directive, Consumer Spending Down - But not by much, Massachusetts restaurant owner apologizes for legitimate sign, don't we watch sports to get aways from politics, Congress returns to urgent coronavirus aid package negotiations, Kanye Misses Presidential Deadline to be on SC ballot, thousands to walk off job to protest racial inequality, former Republican Governor of Ohio, John Kasich to endorse Biden, Biden eyes GOP supporters while Trump focuses on his base, Tom and Shane debate the possibility of a Biden debate and what it might mean to their broadcasting futures.
You can still use the text line 406-478-8298 or our AM 1450 KMMS App to ask questions or to make comments during the podcast.