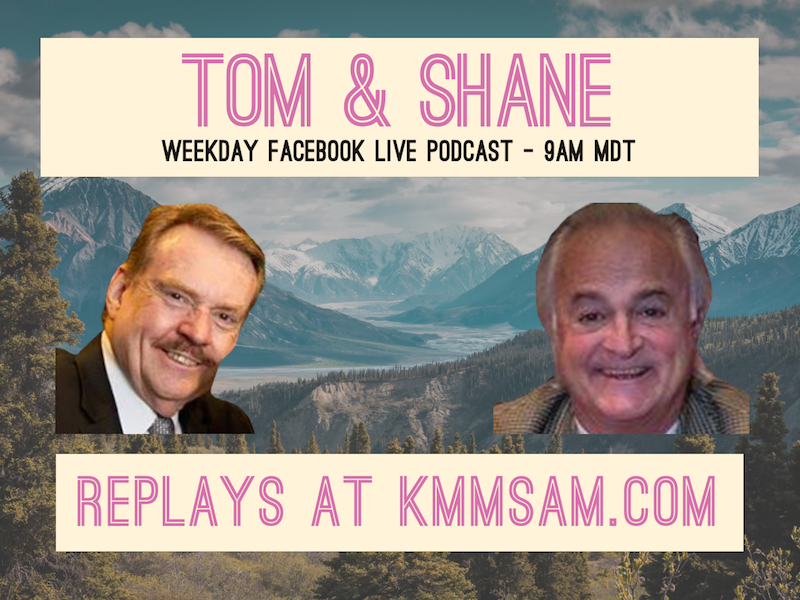 Tom and Shane are live on the air every Saturday 8am to 11am Mountain Time at KMMSAM.COM. Plus Facebook Live Podcast Every Weekday at 2PM Mountain Time. 
Today's Topics: TOP STORY: Justice Ginsberg Has Liver Cancer Again, much of today's show had to do with the mandatory mask directive from the governor and how effective or ineffective masks are in fighting Covid-19. We also talked about the Liberty Rally held in opposition to the masks and the use of iodine for sanitation by one of our callers. Bullock and Daines Senate race, Trump called out on claiming Biden wants to defund police. We finished the 3 hours with some local and Montana stories. 
You can still use the text line 406-478-8298 or our AM 1450 KMMS App to ask questions or to make comments during the podcast.