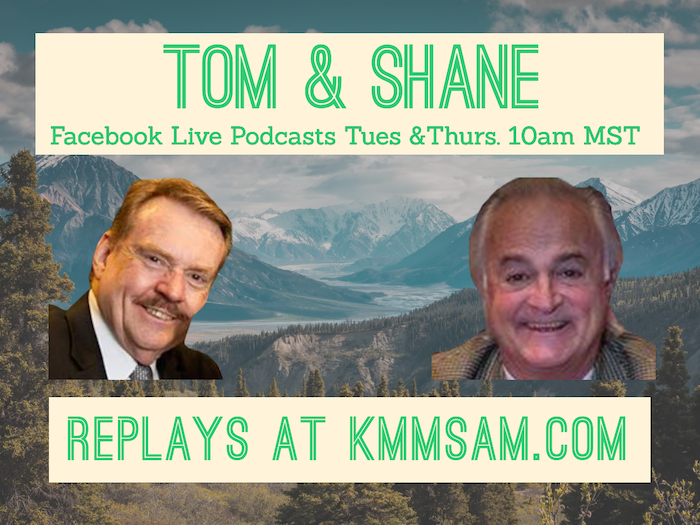 Tom and Shane are live on the air every Saturday 8am to 11am Mountain Time at KMMSAM.COM. Plus Facebook Live Podcast Every Weekday at 2PM Mountain Time. 
Today's Topics: TOP STORY: Justice Ginsberg Has Liver Cancer Again, CDC report shows the first cases of COVID-19 in NYC came from Europe and not from Wuhan, China, Senator Dianne Feinstein plan to deny coronavirus funding to states with no mask mandate, 52 percent of Americans strongly disapprove of Trump's coronavirus handling, Man is shot dead 'by one or two gunmen' after investigating a power outage at their Atlanta home plus MORE!!!
You can still use the text line 406-478-8298 or our AM 1450 KMMS App to ask questions or to make comments during the podcast.