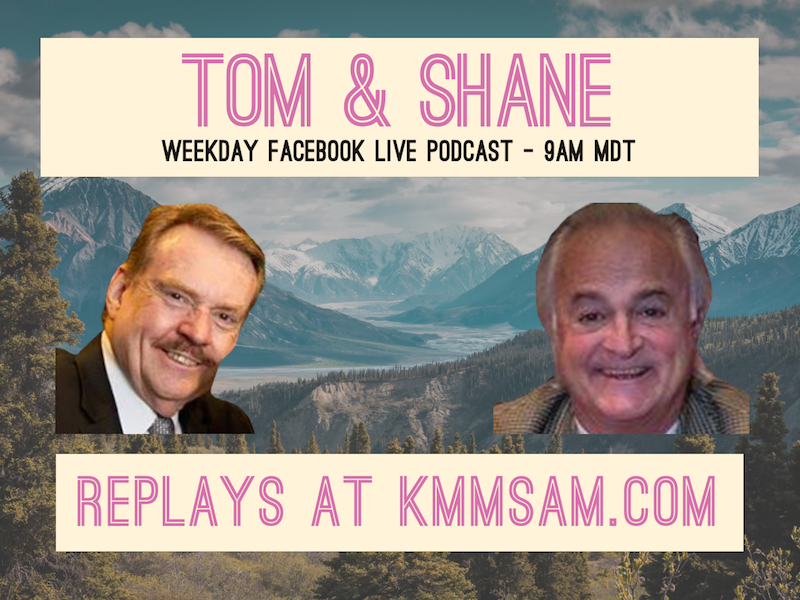 Tom and Shane are live on the air every Saturday 8am to 11am Mountain Time at KMMSAM.COM. Plus Facebook Live Podcast Every Weekday at 2PM Mountain Time. 
Today's Topics: TOP STORY: California Teachers Union Short List of Demands, new buzz word - Lets All "Re-Imagine" Public Safety for America, The Washington Redtails? The odds-on favorite to replace 'Redskins, No Bail for Jeffery Epstein's Girl Friday Maxwell, Judge rejects tentative $19M Weinstein deal with accusers, Bozeman Mask Meeting Postponed by irate citizens, Philadelphia protesters sue city over tear gas, use of force, 5.4 Million lose health insurance due to virus, What to know about the July 15 tax deadline, Burger King: "Cow Flatulence & Burps Are No Laughing Matter." Plus everything you wanted to know about Lemon Grass.
You can still use the text line 406-478-8298 or our AM 1450 KMMS App to ask questions or to make comments during the podcast.