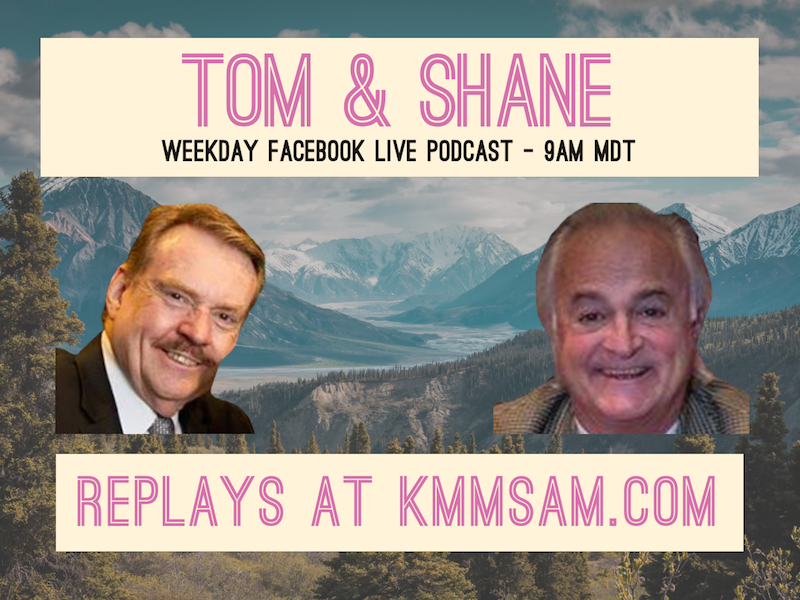 Tom and Shane are live on the air every Saturday 8am to 11am Mountain Time at KMMSAM.COM. Plus Facebook Live Podcast Every Weekday at 2PM Mountain Time. 
Today's Topics: TOP STORY: Goya Foods Buy-cott, Protest in Pennsylvania, Washington Redskins Getting New Name, California governor extends closure of bars, indoor dining statewide, orders churches, hair salons closed in most places, Polish Election — Socialism Defeated, US budget deficit hits all-time high in June, US debates school reopening, WHO warns 'no return to normal', Time to make masks mandatory? It's not just a US debate, Tennessee governor signs, court blocks 6-week abortion ban, Texas keeps 'The Eyes of Texas' despite athlete demands.
You can still use the text line 406-478-8298 or our AM 1450 KMMS App to ask questions or to make comments during the podcast.