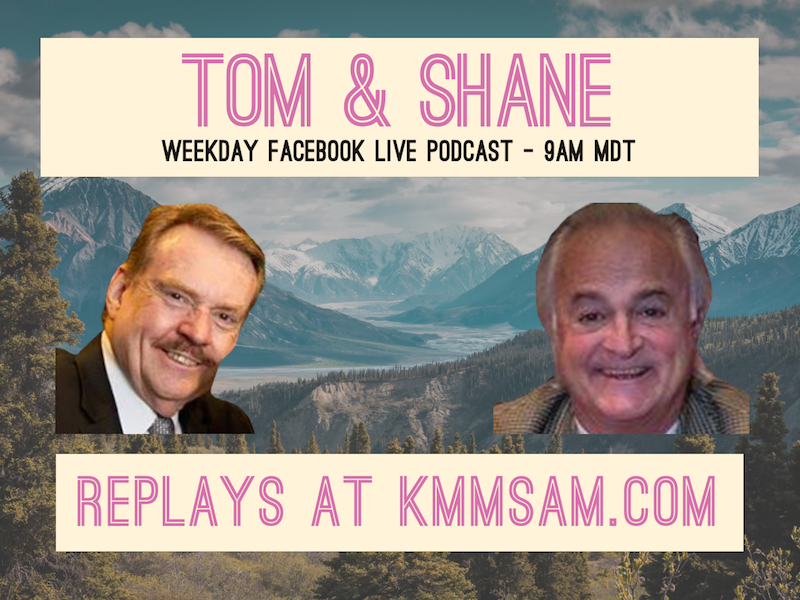 Tom and Shane are live on the air every Saturday 8am to 11am Mountain Time at KMMSAM.COM. Plus Facebook Live Podcast Every Weekday at 2PM Mountain Time. 
Today's Topics: Covid-19 cases continue to spike locally, lots of calls and comments on an upcoming meeting by health department on mandatory wearing of masks, should our military be scattered all over the world, Roger Stone commuted sentence by President Trump, more conversation on black lives matter and the demonstrations and violence across the nation, Tom and Shane review recent Supreme Court decisions, Seattle has "white guilt" apology sessions for only white employees, Massachusetts Mayor apologizes to residents for "all lives matter" sign put up by police. 
You can still use the text line 406-478-8298 or our AM 1450 KMMS App to ask questions or to make comments during the podcast.