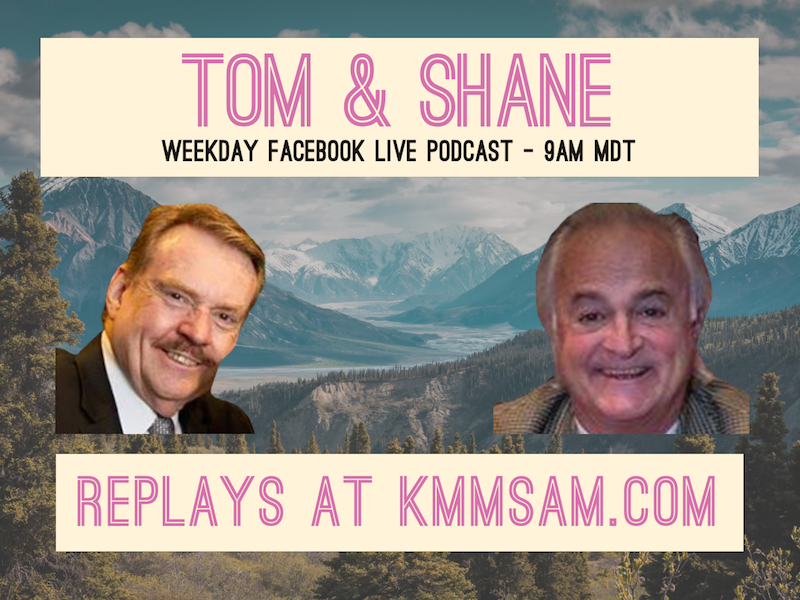 Tom and Shane are live on the air every Saturday 8am to 11am Mountain Time at KMMSAM.COM. Plus Facebook Live Podcast Every Weekday at 2PM Mountain Time.
Today's Topics: TOP STORY: Why Is The US Kneeling to a minuscule mob of people, will Biden debate Trump, will school openings save the economy, NFL and Washington Redskins and Cleveland Indians teams cave to name change mob mentality, a mayor apologizes for "all lives matter'' police sign, black lives matter painted on NY street. Plus a review of the week's events
You can still use the text line 406-478-8298 or our AM 1450 KMMS App to ask questions or to make comments during the podcast.