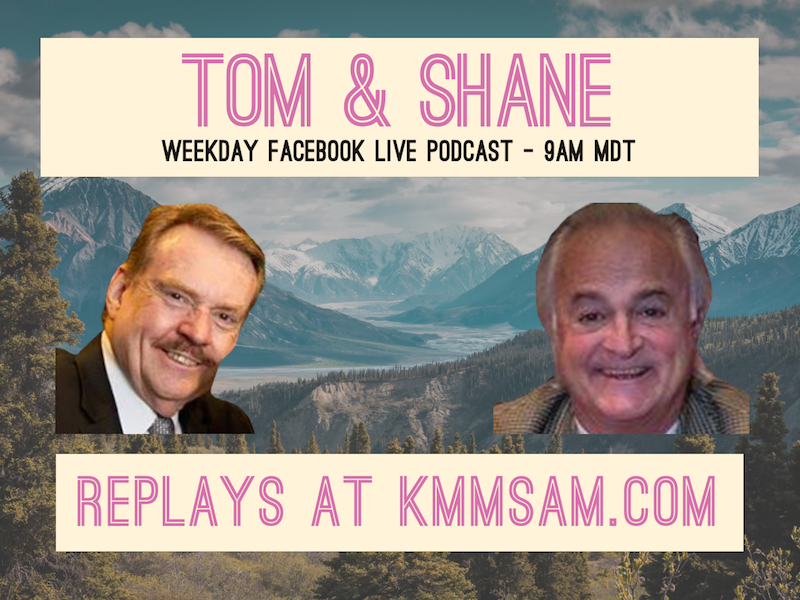 Tom and Shane are live on the air every Saturday 8am to 11am Mountain Time at KMMSAM.COM. Plus Facebook Live Podcast Every Weekday at 2PM Mountain Time. 
Today's Special Guest: Mike McCormick - McCormick Financial Advisors

Today's Topics: TOP STORY: No peeking, voters: Court keeps Trump taxes private for now, will schools open this fall - Tom, Shane and Mike weigh in, US mortgage rates slip to a record low 3.03% for 30-year loans, Bankruptcies Holding Steady in spite of virus and unemployment numbers, Mike explains the pros and cons of Custodial Accounts, Coronavirus pandemic continues to drive a coin shortage.
You can still use the text line 406-478-8298 or our AM 1450 KMMS App to ask questions or to make comments during the podcast.