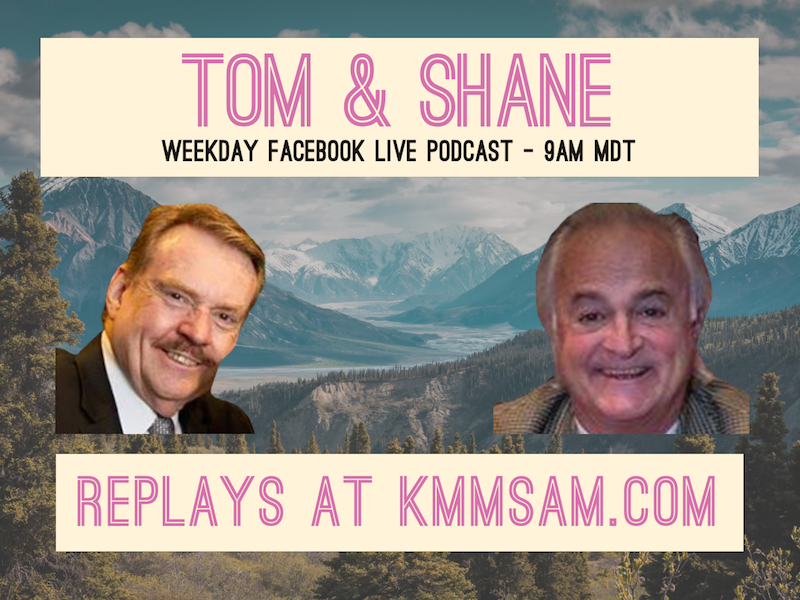 Tom and Shane are live on the air every Saturday 8am to 11am Mountain Time at KMMSAM.COM. Plus Facebook Live Podcast Every Weekday at 2PM Mountain Time. 
Today's Topics: TOP STORY: Kanye West says he's running for president. 'Strike for Black Lives' to highlight racism, Corporations leaving Hong Kong as China takes over, Supreme Court Rules on Birth Control, Warren Buffett buys gas line, Dunkin' Doughnuts Pulls Gas Station sites, Trump threatens to cut federal aid if schools don't reopen, Dozens of Florida ICUs are at full capacity, Brooks Brothers, worn by Lincoln and Kennedy, goes bankrupt.
You can still use the text line 406-478-8298 or our AM 1450 KMMS App to ask questions or to make comments during the podcast.