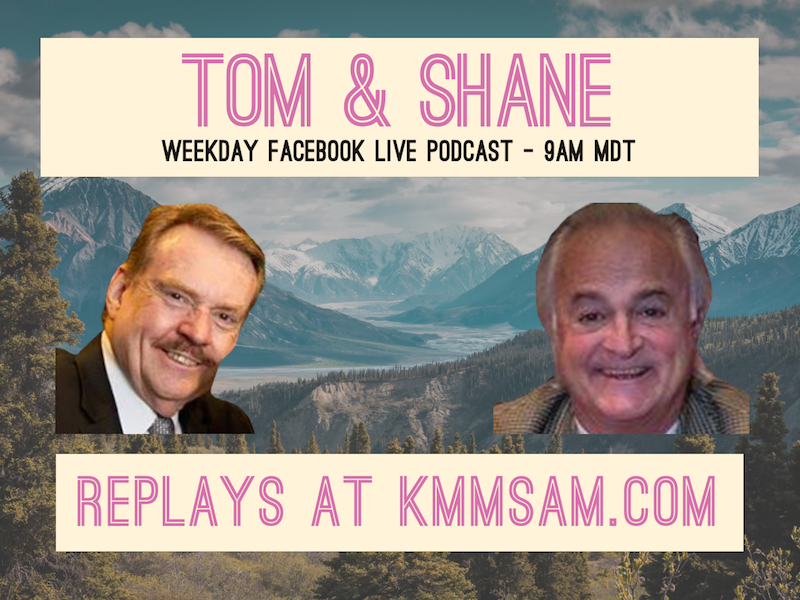 Tom and Shane are live on the air every Saturday 8am to 11am Mountain Time at KMMSAM.COM. Plus Facebook Live Podcast Every Weekday at 2PM Mountain Time. 
Today's Topics: TOP STORY: A Holiday of Murder Across The USA, murders in Chicago and New York, do you know the names of any unarmed white people shot by cops - Tom is curious if you do, the NFL name changes and kneeling persist, Scientists call on WHO to address airborne spread of coronavirus, Supreme Court unanimously rules against 'faithless electors,' U.S. reports 27th straight day of record COVID-19 cases, NY count: 6,300 virus patients were sent to nursing homes, Judge orders Dakota Access pipeline shut down pending review, plus the economy is coming back.
You can still use the text line 406-478-8298 or our AM 1450 KMMS App to ask questions or to make comments during the podcast.