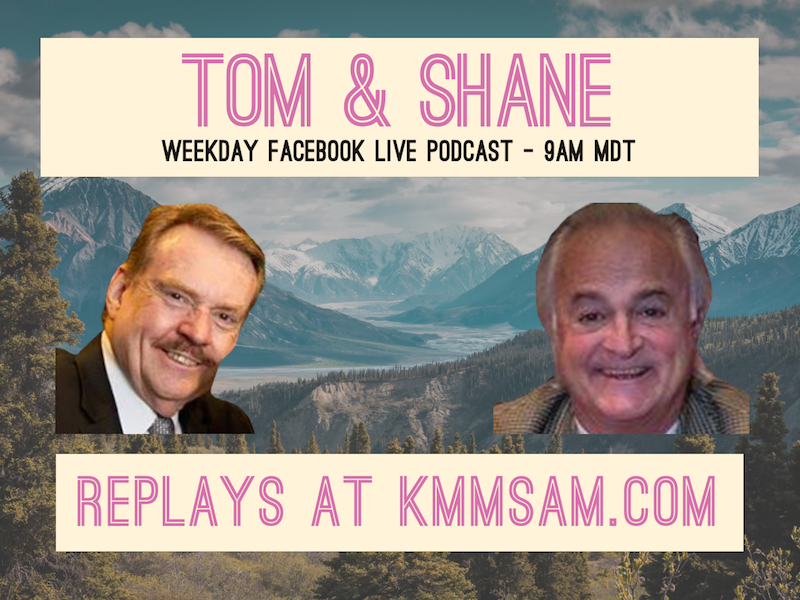 Tom and Shane are live on the air every Saturday 8am to 11am Mountain Time at KMMSAM.COM. Plus Facebook Live Podcast Every Weekday at 2PM Mountain Time. 
Today's Topics: TOP STORY: Will Maxwell's Arrest Put the Clintons in Danger, Mt. Rushmore Trump Visit on July 4th, Experts Say No Economic Recovery Until 2030, Affordable Care (Insurance) Act Cost Taxpayers $12 Billion Shane explains, another takeover attempt this time in Portland, Washington Redskins Name Change - Tom has other teams that need politically correct name changes - most of them, Covid Continues to Set More Daily Records, Tom explain why Biden won't pick Atlanta Mayor as his running mate - the yard sign just won't work. Tom's apology to the Lincoln County Sheriff.
You can still use the text line 406-478-8298 or our AM 1450 KMMS App to ask questions or to make comments during the podcast.