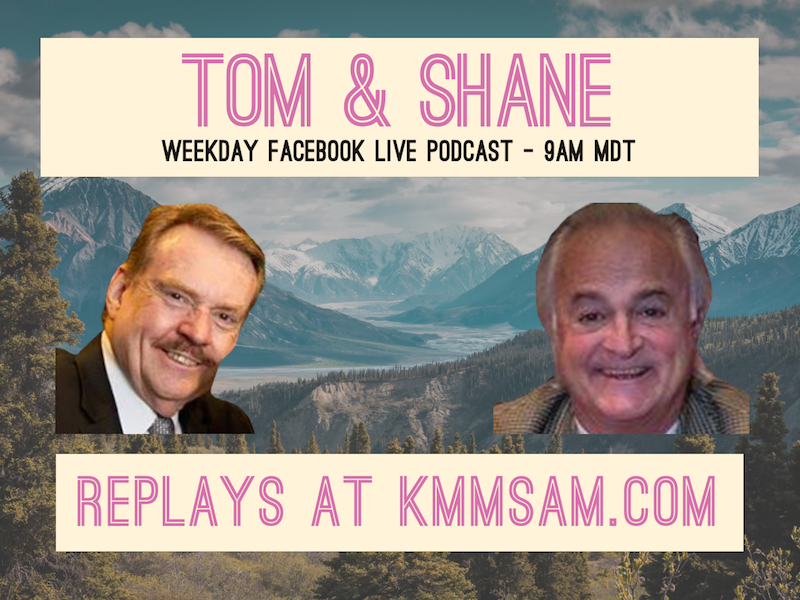 Tom and Shane are live on the air every Saturday 8am to 11am Mountain Time at KMMSAM.COM. Plus Facebook Live Podcast Every Weekday at 2PM Mountain Time.
Today's Topics: TOP STORY: Only Some Black Lives Matter have a convention planned, why India is blocking some apps from China, Shane celebrates Canada Day, Seattle cops dismantle 'occupied' zone, arrest more than 30, New York caves to mob demands to cut police funding, is it really necessary to rename military bases, more thoughts about the St. Louis couple defending their home with guns, Citing racial bias, San Francisco will end mug shots release, can cloth masks stop the virus, U.S. buys up world's supply of Remdesivir Coronavirus treatment through September, little evidence so far that protests spread coronavirus in US, Goldman-Sachs Predicts 30% increase in oil price, Harvey Weinstein Settlement reached, correspondent Ed Henry Kicked to the Curb by Fox News and MORE.
You can still use the text line 406-478-8298 or our AM 1450 KMMS App to ask questions or to make comments during the podcast.