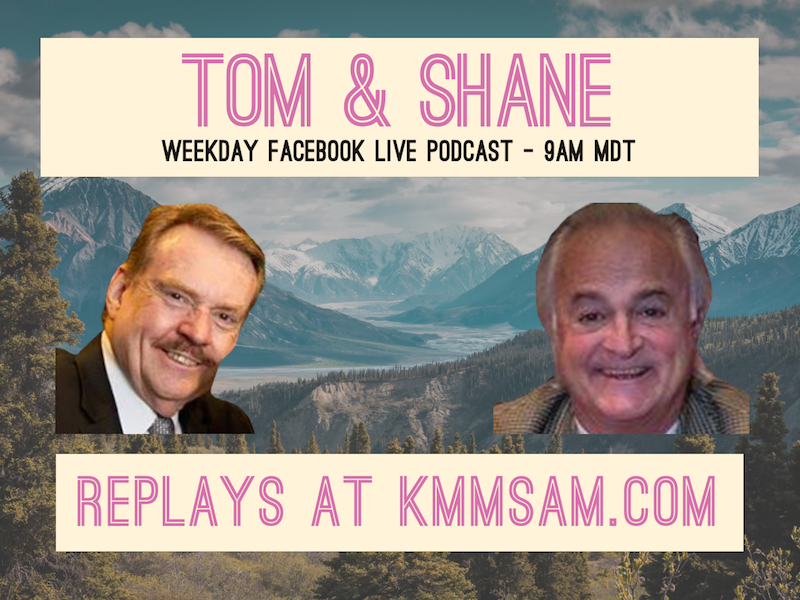 Tom and Shane are live on the air every Saturday 8am to 11am Mountain Time at KMMSAM.COM. Plus Facebook Live Podcast Every Weekday at 2PM Mountain Time. 
Today's Topics: TOP STORY: Are Russians Paying A Bounty on American Soldiers Lives? Covid-19 Tops 10 Million Cases and  500,000 Deaths, Masks will be required at GOP Convention in Jacksonville, Florida in August, Supreme Court Of The United States Strikes Down Louisiana Abortion Bill approved by a Democrat Governor and sponsored by a black woman legislator, Colin Kaepernick will be whining on Netflix for six hour in upcoming documentary, advertisers caving to pressure from Some Black Lives Matter to leave Facebook, St. Louis couple confront protestors with guns at their home in gated community.
You can still use the text line 406-478-8298 or our AM 1450 KMMS App to ask questions or to make comments during the podcast.