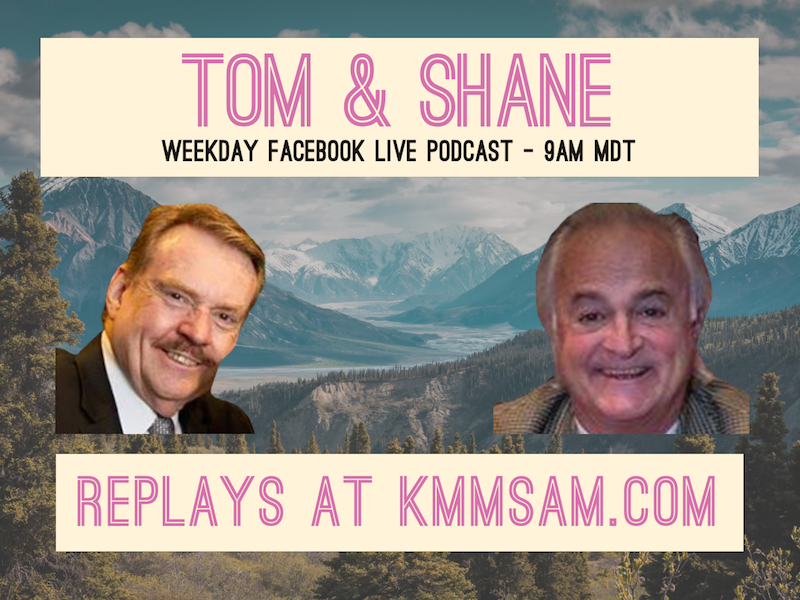 Tom and Shane are live on the air every Saturday 8am to 11am Mountain Time at KMMSAM.COM. Plus Facebook Live Podcast Every Weekday at 2PM Mountain Time. 
Today's Topics: TOP STORY: 9th Circuit Court Says No Money For Trump Border Wall, Minneapolis City Council has unanimously voted to do away with police department, Shane explains the three types of Police Immunity, House Passes Bill to Make DC 51st State, Some Black Lives Matter becoming a New Political Party, Facebook caves - will put warning on some posts, Biden Will Make Masks Mandatory, Covid-19 Sets 2nd Day Record Numbers, lightning strike sets new distance record, protesters interfere with Seattle Taking Down CHOP/CHAZ Barriers.
You can still use the text line 406-478-8298 or our AM 1450 KMMS App to ask questions or to make comments during the podcast.