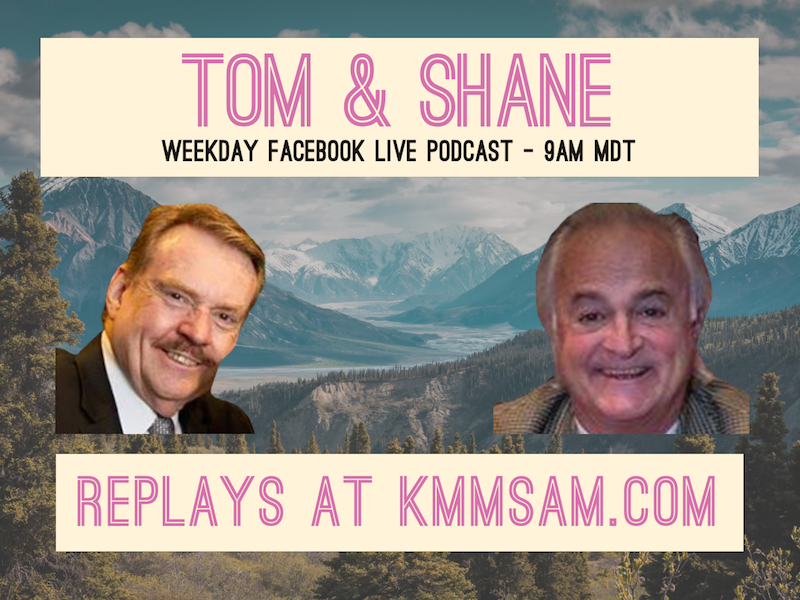 Tom and Shane are live on the air every Saturday 8am to 11am Mountain Time at KMMSAM.COM. Plus Facebook Live Podcast Every Weekday at 2PM Mountain Time. 
Today's Topics: TOP STORY: Flynn Case Dismissed, will MT. Rushmore be taken down by Black Lives Matter, AOC and others win primaries, huge Sahara Sand Storm blowing sand toward the US, NY, NJ, Conn, 14 day quarantine if you come from states with high virus numbers, Democrats Block Senate Police Bill, Biden ahead of Trump in the polls as Tom and Shane battle over their accuracy, International Monetary Fund Predicts US will take two years to recover from Covid-19, William Barr to testify next month in the Trump church photo-op and use of tear gas on protestors, and the markets slide down on Covid-19 increase in some states.
You can still use the text line 406-478-8298 or our AM 1450 KMMS App to ask questions or to make comments during the podcast.