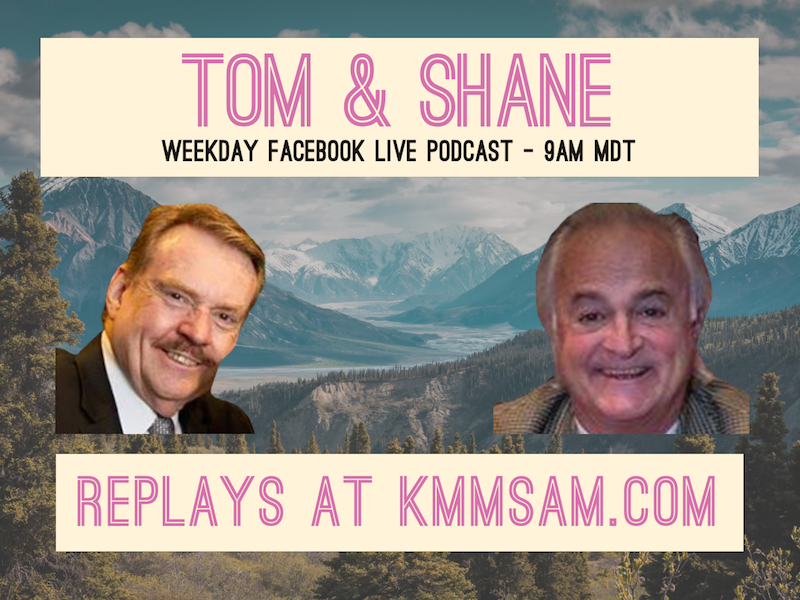 Tom and Shane are live on the air every Saturday 8am to 11am Mountain Time at KMMSAM.COM. Plus Facebook Live Podcast Every Weekday at 2PM Mountain Time. 
Today's Topics: TOP STORY: Your Chances of Getting and Surviving the Virus - Tom has the numbers, American travel might be cut off from Europe, House Democrats are ready to stop Senate Police Bill, voting in KY and NY going on today, Seattle has had enough of CHOP/CHAZ — kid gloves crackdown coming, Trump going after those desecrating statues with jail time, Bill Cosby's court appeal of conviction, parts of the Arctic Circle hit 100.4°.
You can still use the text line 406-478-8298 or our AM 1450 KMMS App to ask questions or to make comments during the podcast.