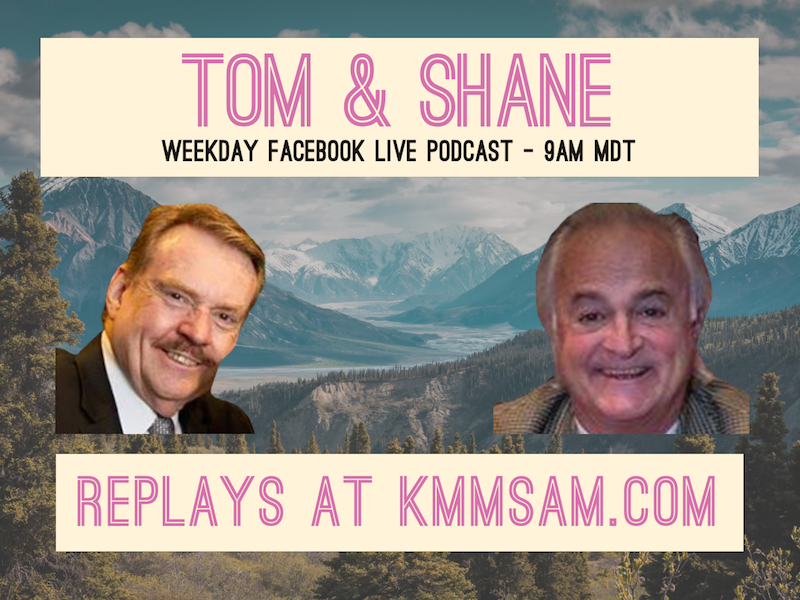 Tom and Shane are live on the air every Saturday 8am to 11am Mountain Time at KMMSAM.COM. Plus Facebook Live Podcast Every Weekday at 2PM Mountain Time.
Today's Topics: Today we covered a lot, the Juneteenth controversy, defunding the police, the Bolton book, Seattle occupation, Black Lives Matter, Tom and Shane are racists according to one texter, DACA supreme court ruling, the election in November, the Trump Rally and the final hour a visit from Jacobus Hollewijn to update us on the Coronavirus and some ways you can protect yourself from infection. Enjoy!
You can still use the text line 406-478-8298 or our AM 1450 KMMS App to ask questions or to make comments during the podcast.