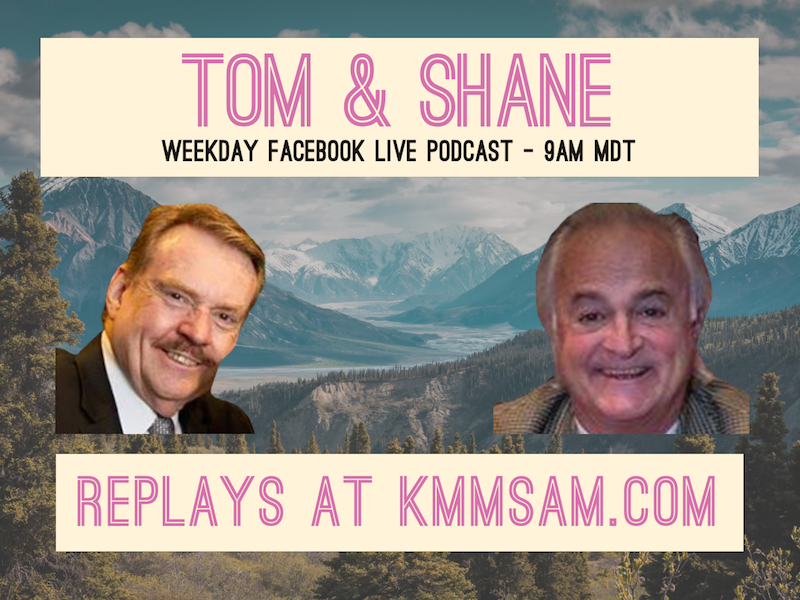 Tom and Shane are live on the air every Saturday 8am to 11am Mountain Time at KMMSAM.COM. Plus Facebook Live Podcast Every Weekday at 2PM Mountain Time.
Today's Topics: TOP STORY: Protester shot 4 times at statue removal, Bolton set to release bombshell book on Trump, GOP releases their police reform bill version, Atlanta police officer to be charged in Brooks shooting at Wendy's, Uncle Ben and Aunt Jemima killed by Black Lives Matter, Coca Cola invented by racist will it go next, Oxford University in London to take down Rhodes statue – no more Rhodes scholars, city of Seattle puts up borders for Black Lives Matter occupation, US Covid-19 deaths pass those in World War I, Netflix donates $120 million to black colleges and causes.
You can still use the text line 406-478-8298 or our AM 1450 KMMS App to ask questions or to make comments during the podcast.