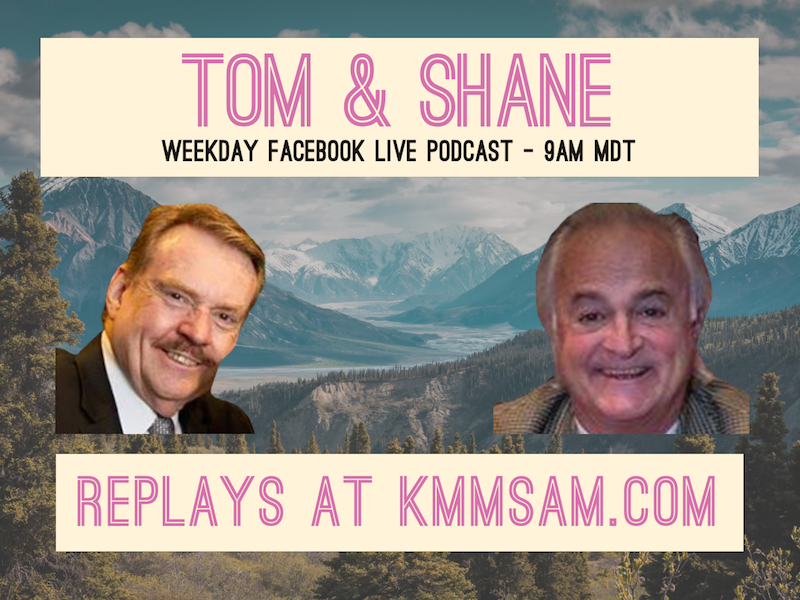 Tom and Shane are live on the air every Saturday 8am to 11am Mountain Time at KMMSAM.COM. Plus Facebook Live Podcast Every Weekday at 2PM Mountain Time. 
Today's Topics: TOP STORY: Covid-19 Treatment Found, Washington DC to be 51st State, Trump Police Executive Order, Albuquerque, NM to send unarmed social workers on some 911 calls, Beijing School Closings, Stocks Soaring Customers returning, Let's Open Already, 31 Members of Boston Street Gang Arrested, Tulsa Rally, will the Democrats have a live or viral convention, and lots more.
You can still use the text line 406-478-8298 or our AM 1450 KMMS App to ask questions or to make comments during the podcast.