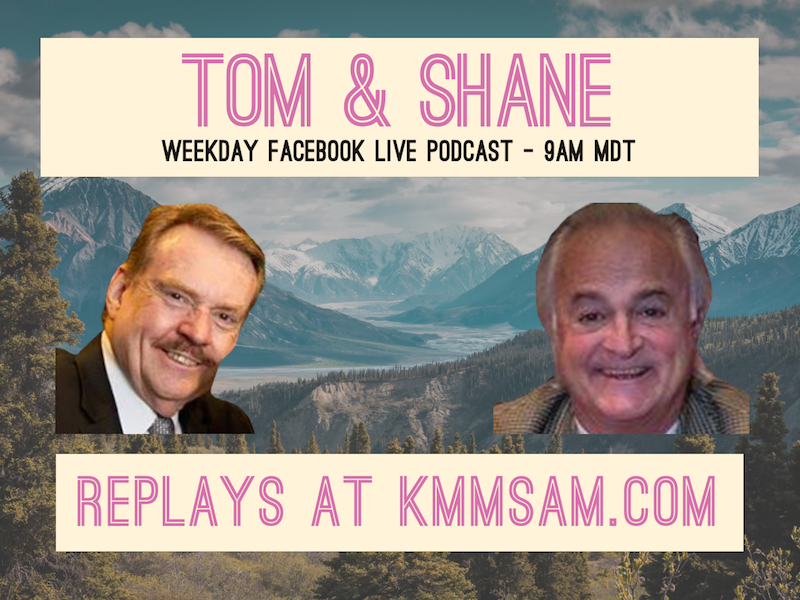 Tom and Shane are live on the air every Saturday 8am to 11am Mountain Time at KMMSAM.COM. Plus Facebook Live Podcast Every Weekday at 2PM Mountain Time.
Shane was not in Vancouver so we had some audio issues with his feed. We apologize.
Today's Topics: TOP STORY: TOP STORY: POLICE REFORM IN AMERICA, Boston Mayor diverts $12 million from police to feel good projects, Breonna's Law brings end to "no knock" police warrants, Milking Down the Oscars with more diversity in category selections, Biden shortens list of VP candidates.
You can still use the text line 406-478-8298 or our AM 1450 KMMS App to ask questions or to make comments during the podcast.
For The YouTube Video Version of this Podcast Click Here - And please subscribe to our YouTube channel