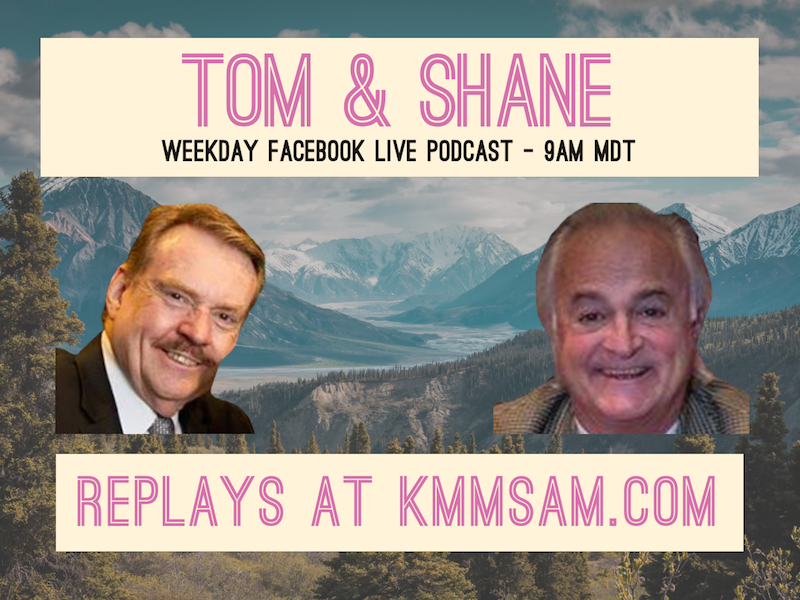 Tom and Shane are live on the air every Saturday 8am to 11am Mountain Time at KMMSAM.COM. Plus Facebook Live Podcast Every Weekday at 2PM Mountain Time. 
This show is out of order but there was an issue in the original recording and thankfully we were able to recover both the audio and video. So if you missed this show it's the Monday following the weekend of riots around the nation plus other topics. Check it out. 
You can still use the text line 406-478-8298 or our AM 1450 KMMS App to ask questions or to make comments during the podcast. 
For The Video Version of this Podcast Click Here