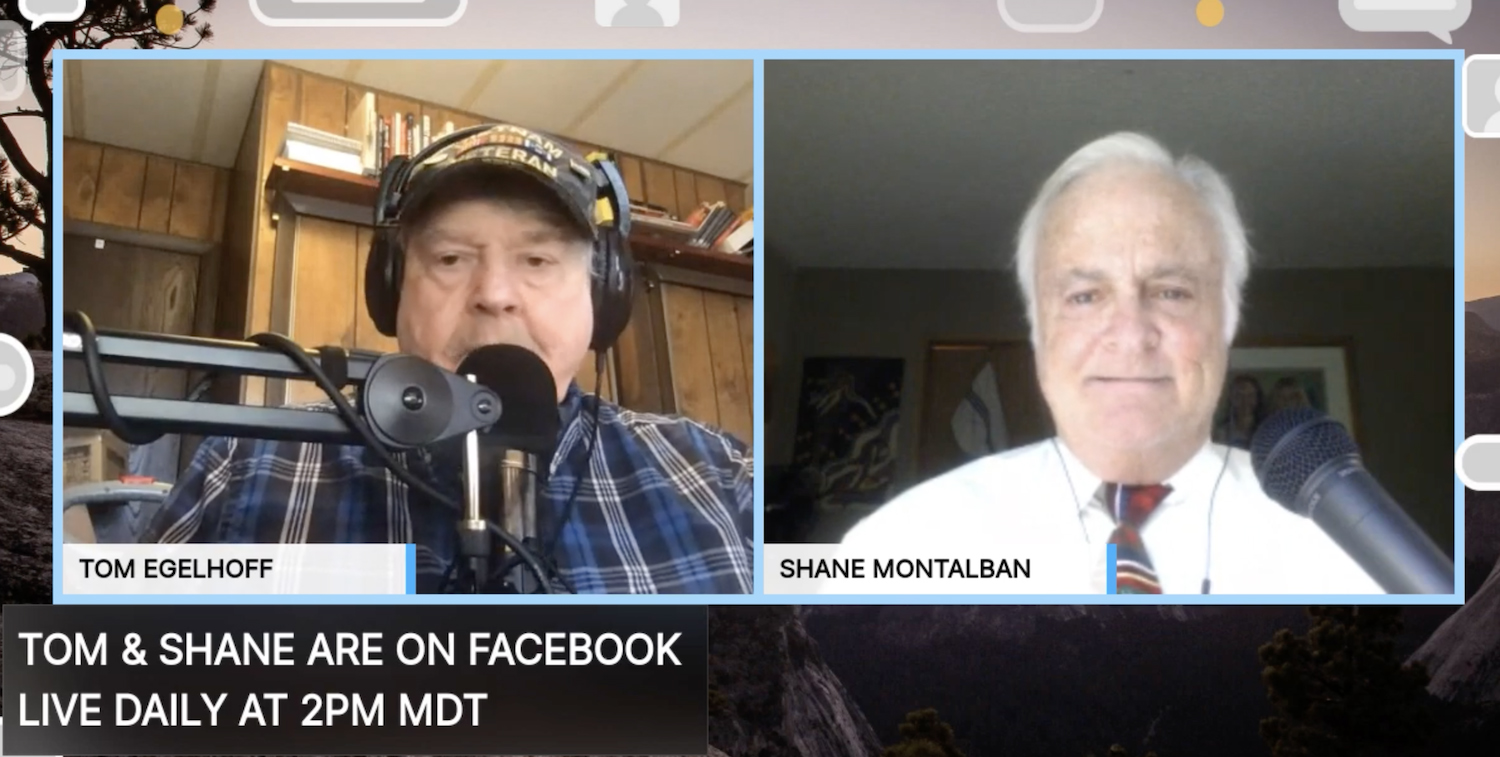 Tom and Shane are live on the air every Saturday 8am to 11am Mountain Time at KMMSAM.COM. Plus Facebook Live Podcast Every Weekday at 2PM Mountain Time.
TOP STORY: SpaceX Launch Aborted next try Saturday, Joe Biden will get enough delegates to win the Democrat Presidential Nomination, time to open the economy, new book has Bill Clinton accused of another affair with ties to alleged pedophile Jeffrey Epstein, Trump sells out Hong Kong, Trump to let FBI spying guidelines expire, several companies working on Covid-19 at home tests, Twitter fact-checks Trump, four cops fired in Minneapolis death, poll shows only 50 percent of Americans would take a Covid-19 vaccine, Boeing cuts 12,000 jobs as airlines take a hit, CEO pay tops $12.3 million, another book referencing Bill Clinton and Monica Lewinsky, Peace Arch Park Canada, market report and the plight of American farmers in today's economy.
You can still use the text line 406-478-8298 or our AM 1450 KMMS App to ask questions or to make comments during the podcast.
For The Video Version of this Podcast Click Here