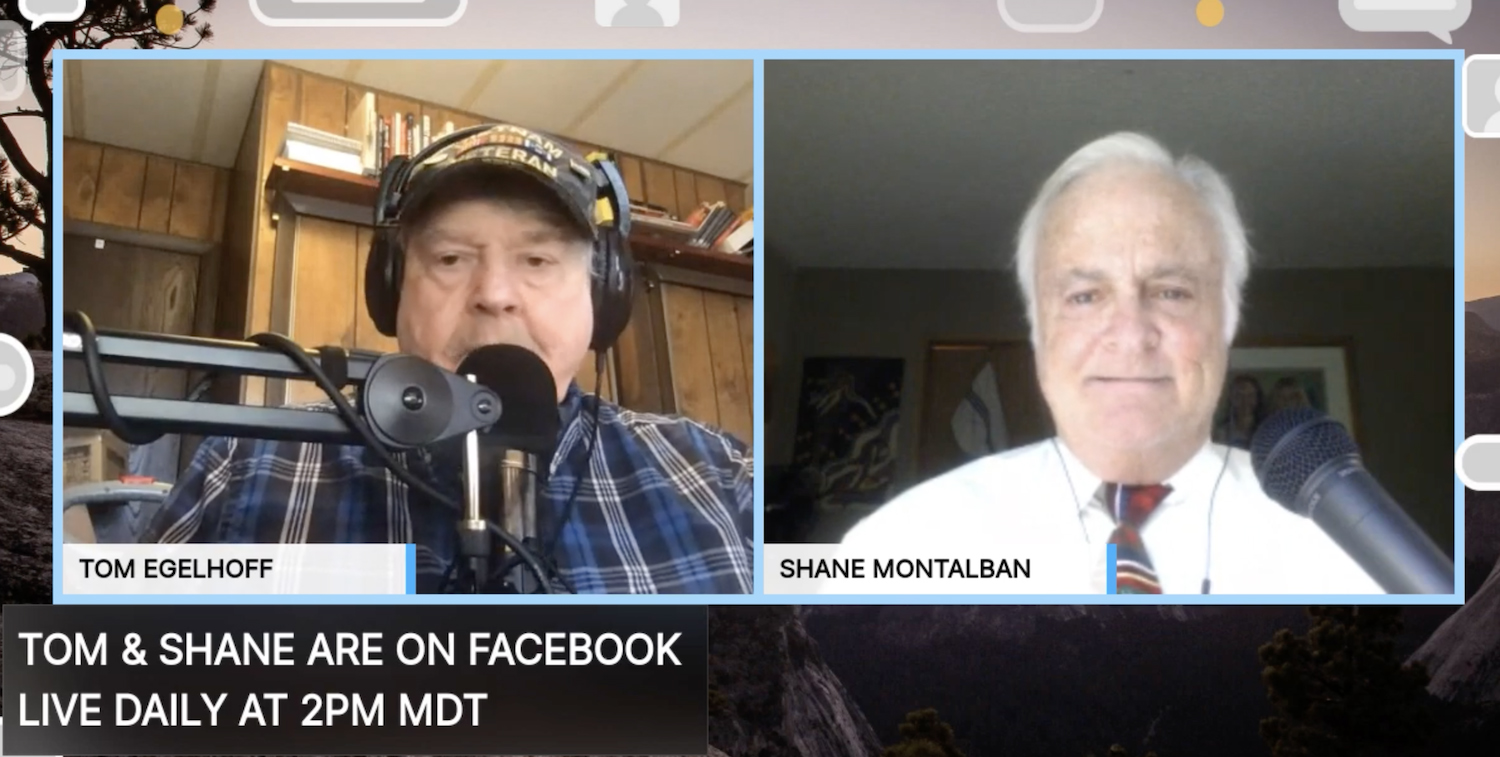 Tom and Shane are live on the air every Saturday 8am to 11am Mountain Time at KMMSAM.COM. Plus Facebook Live Podcast Every Weekday at 2PM Mountain Time. 
TOP TOPICS: Listeners wanted to ask Shane about Covid-19 in Canada, causes of death - are the numbers accurate, mortality rate in Canada and US, double jeopardy in the Flynn case, how to salvage social security, are all jobs essential, mortgage and rent. payment questions, church openings, Covid-19 cures and vaccines, 9/11 investigation surfaces, Biden quote angers blacks, and fire at San Francisco's Fisherman's Wharf pier. 
You can still use the text line 406-478-8298 or our AM 1450 KMMS App to ask questions or to make comments during the show.