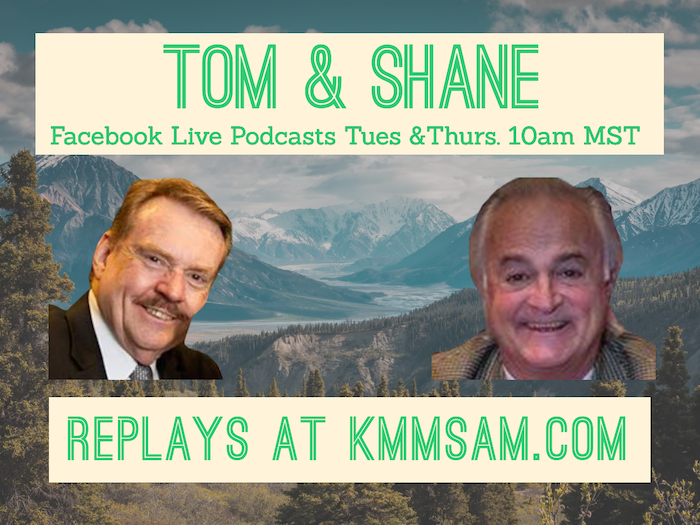 OPEN FOR BUSINESS with Tom and Shane is live every Saturday 8am to 11am Mountain Time. Listen live on kmmsam.com 
Today's Topics: Why can you shop at Walmart and touch everything on the shelves but not your local downtown store? An informative interview with Troy Downing running for State Auditor, Pelosi's proposed $3 trillion-dollar relief package, a California biotech firm has discovered antibodies that might protect people from Covid-19. Why has the public followed the government directives? There's no law to stay in your home. Lots of callers on the economy and Tom and Shane returning. Opening of Yellowstone Park on the Wyoming side but not the Montana side until next month. Tom defines "unmasking as it applies to General Flynn. 
Check out Tom and Shane on YouTube - CLICK HERE.