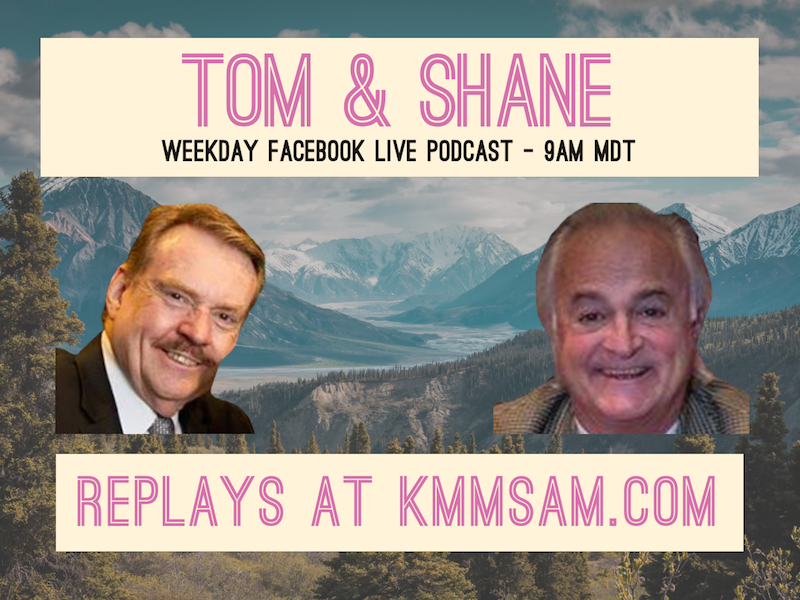 Saturday May 16th Tom and Shane are back on the KMMS airwaves 8-11 AM Mountain Time. Listen Live online at kmmsam.com
Today's Topics: TOP STORY:  California Biotech discovers antibodies to fight virus. What is UnMasking? Michael Flynn Briefs, sugar and cancer, retail sales down 16%, more people working from home and moving. Is social media all that social? Why the shut down? Biden: "Don't vote for me." Police and Sanctuary Cities and much more.
You can still use the text line 406-478-8298 or our AM 1450 KMMS App to ask questions or to make comments during the podcast. 
FOR THE YOUTUBE VIDEO VERSION CLICK HERE!