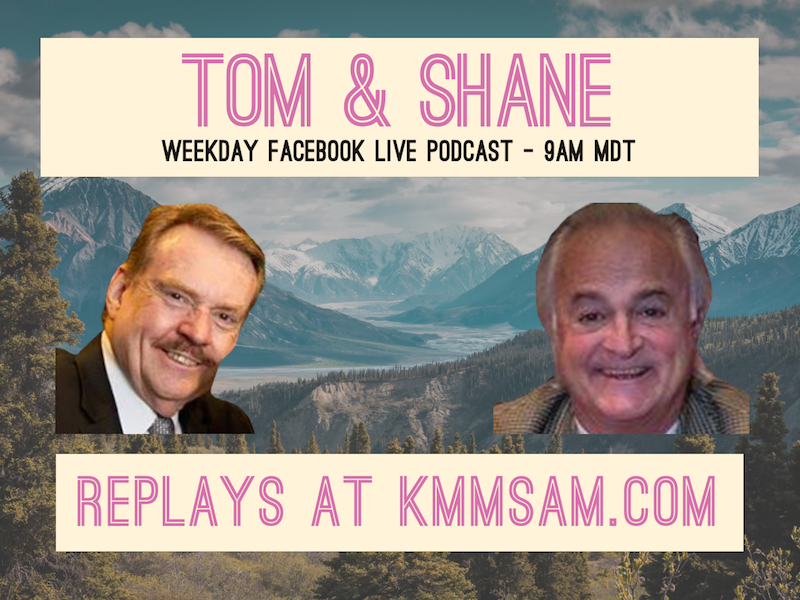 CORRECTION: Saturday May 16th Tom and Shane are back on the KMMS airwaves 8-11 AM Mountain Time. Listen Live online at kmmsam.com
Today's Topics: TOP STORY: TRUMP'S TAXES BEFORE THE SUPREME COURT, Fauci Warns Senate of increased deaths, Covid-19 Update, Russia now #2 in Covid-19 Cases, Putin Aid Has Covid-19, $3 Trillion Bill From House, Shane reports on Schiff Reports, Elon Musk Reopens Plant defying California Governor, California Beach sitting not allowed, Broadway show Hamilton Heads to Disney, Uber to acquire Grubhub, and the Market Wrap-up.
You can still use the text line 406-478-8298 or our AM 1450 KMMS App to ask questions or to make comments during the podcast. 
FOR THE YOUTUBE VIDEO VERSION CLICK HERE!