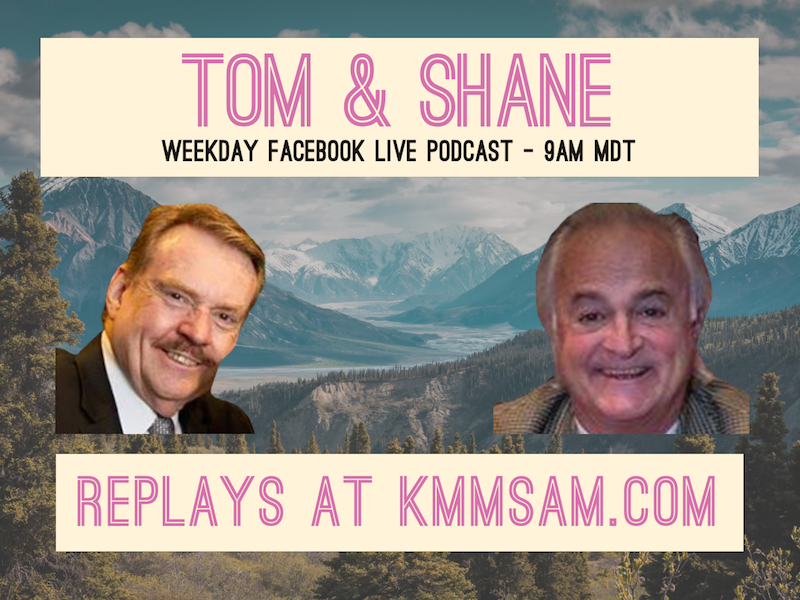 Saturday May 9th Tom and Shane are back on the KMMS airwaves 8-11 AM Mountain Time. Listen Live online at kmmsam.com
Today's Topics: Twenty million jobs lost in the US, Covid-19 task force will remain intact, Covid-19 death count may be inaccurate, if Biden is out; is Hillary in? Justice Ginsburg hospitalized — again, Keith Ellison assault, cop accused of murder in Georgia, beauty parlor owner arrested for opening too early, Tom explains why baseball reflects real life, Venezuela raid nabs former Green Beret, NASCAR restarting and our market wrap-up.
You can still use the text line 406-478-8298 or our AM 1450 KMMS App to ask questions or to make comments during the podcast. 
FOR THE YOUTUBE VIDEO VERSION CLICK HERE!