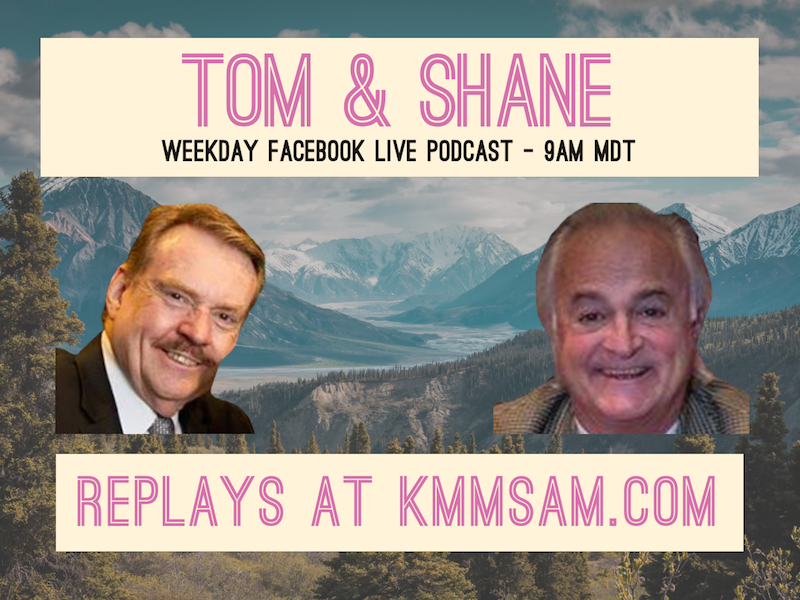 Saturday May 9th Tom and Shane are back on the KMMS airwaves 8-11 AM Mountain Time. Listen Live online at kmmsam.com
Today's Topics: How high will the Covid-19 death toll go, the source of the virus is still up for debate, some movie trivia, drive-in movies making a comeback but not in the US, Radcliff confirmation by Senate, reopening of America, NBC collapse, more business bankruptcies, Russian meddling in upcoming election, virus tracking phone apps, UK epicenter of virus in Europe.
You can still use the text line 406-478-8298 or our AM 1450 KMMS App to ask questions or to make comments during the podcast. 
FOR THE YOUTUBE VIDEO VERSION CLICK HERE!