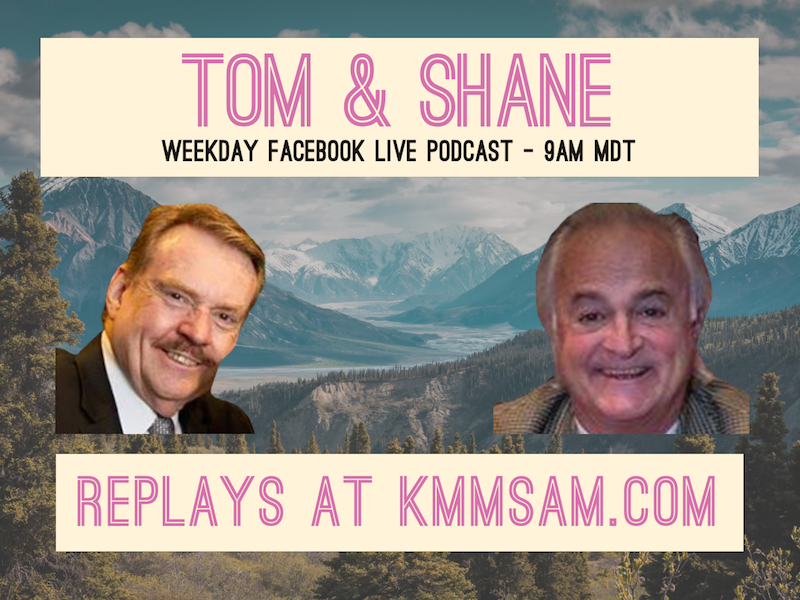 Saturday May 9th Tom and Shane are back on the KMMS airwaves 8-11 AM Mountain Time. Listen Live online at kmmsam.com
Today's Topics: Supreme Court to hear arguments by phone, Senate won't release Biden Documents re; Tare Reade, Senate to look at small business lawsuit protection, government to borrow $2.99 trillion more to fight pandemic, murder hornets are on the loose in Washington state and the stock market update.
You can still use the text line 406-478-8298 or our AM 1450 KMMS App to ask questions or to make comments during the podcast. 
FOR THE YOUTUBE VIDEO VERSION CLICK HERE!