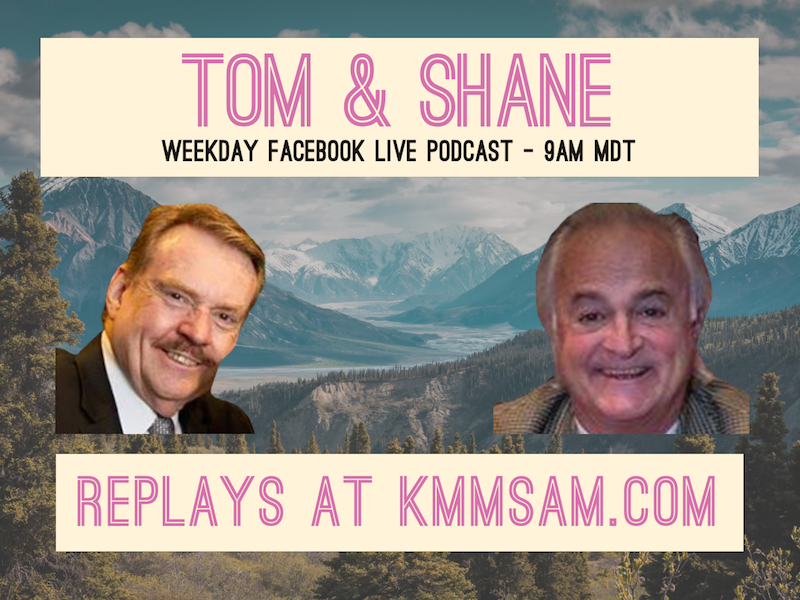 Since we are off the air temporarily Tom and Shane will be doing daily Facebook Live Episodes. Don't worry if you don't have Facebook — you can hear each one here just like our previous podcasts.
Today's Topics: Tom and Shane back on the KMMS airwaves starting Saturday May 9th, 8-11 AM Mountain Time. Listen Live online at kmmsam.com
Special guest money guru Mike McCormick - McCormick Financial Advisers, 30 million jobless claims, Mike explains Exchange Traded Funds, Index Funds and how they work, Shane takes on the International Monetary Fund, discussion about Tesla and the market leaders, climate change, and oil. California closes parks and beaches, US and world markets and where we're headed over the rest of this year.
You can still use the text line 406-478-8298 or our AM 1450 KMMS App to ask questions or to make comments during the podcast. 
FOR THE YOUTUBE VIDEO VERSION CLICK HERE!