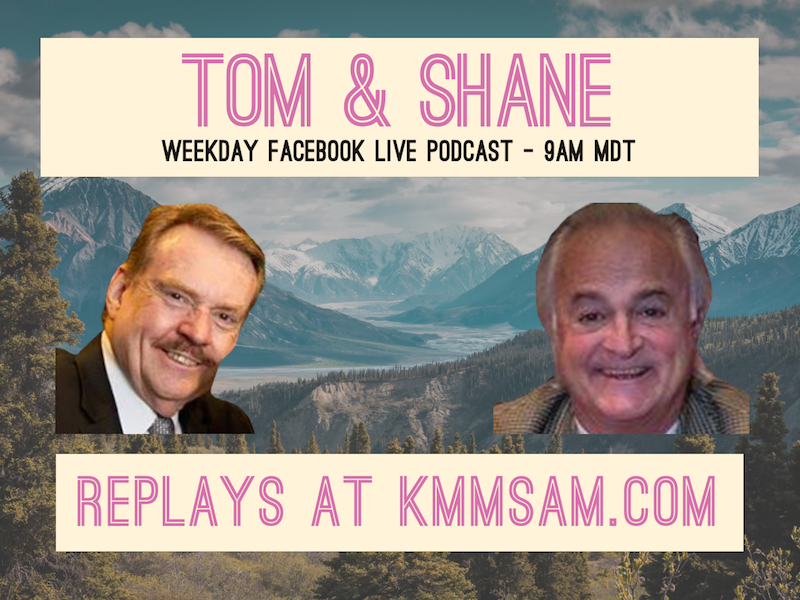 Since we are off the air temporarily Tom and Shane will be doing daily Facebook Live Episodes. Don't worry if you don't have Facebook — you can hear each one here just like our previous podcasts.
Today's Topics: National "zipper day," asteroid misses earth, US economy contracts big, no change in Fed Rate, Dow is up who knows why, Japan now owns us, Remdesivir show promise fighting virus, Trump wants meat plants open, Biden win Ohio primary, small business go to front of the line for new loans, McConnell would consider state aid, and big box stores to strike on May 1st.
You can still use the text line 406-478-8298 or our AM 1450 KMMS App to ask questions or to make comments during the podcast. 
FOR THE YOUTUBE VIDEO VERSION CLICK HERE!