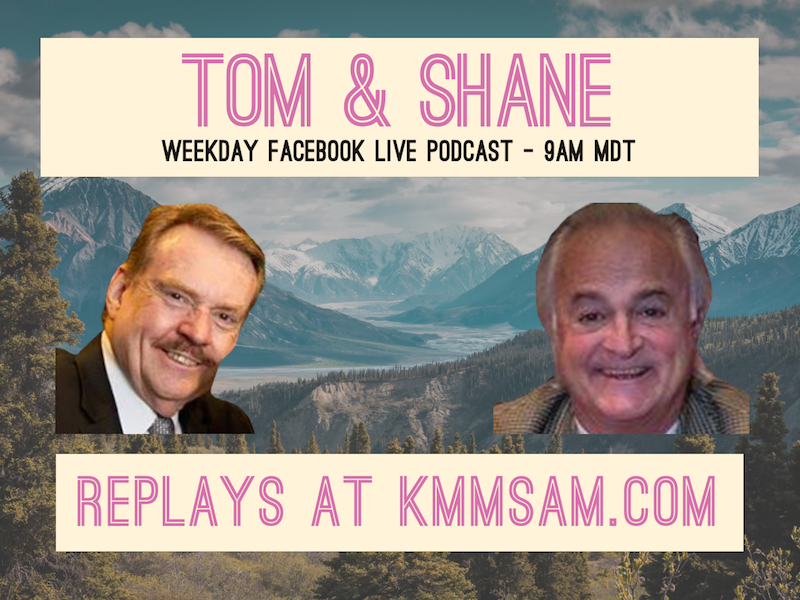 Since we are off the air temporarily Tom and Shane will be doing daily Facebook Live Episodes. Don't worry if you don't have Facebook — you can hear each one here just like our previous podcasts.
Today's Topics: Today's Topics:Oil's small recovery, Montana reopening, European immigration, Tom thinks China may have a way out of their agreement, CDC thinks 2020 winter Covid-19 will be worse, Shane talks about reagents in Covid testing, Nancy Pelosi and the house won't do remote voting, California had first Covid-19 death or Feb 6 not Feb 28, Delta Airline reports $534 million dollar loss, Earth day is 50 years old and cleaner thanks to the virus.
You can still use the text line 406-478-8298 or our AM 1450 KMMS App to ask questions or to make comments during the podcast. 
FOR THE YOUTUBE VIDEO VERSION CLICK HERE!